NEWS
Chris Harrison on 'Bachelorette' Kate Gosselin: I'd Love to See the Guys' Reaction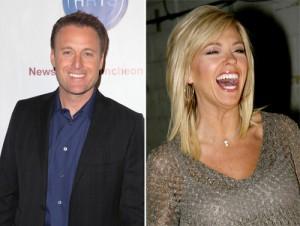 Chris Harrison, the host of the The Bachelorette, spoke with OK! about Kate Gosselin being a Bachelorette at some point. "Well, I read a quote that said she wouldn't be The Bachelorette and it's funny, in all the meetings I've attended, I've never heard her name come up," he told OK!, but he isn't ruling out the possibility!
OK! GALLERY: KATE GOSSELIN TAKES HER SEXTUPLETS ON A FIELD TRIP TO THE MALL
Article continues below advertisement
Is there no chance Kate will be the next Bachelorette?
"Well, I did say I would love to see the reaction of the guys about — not just a mom — but Kate Gosselin standing there with her eight babies," Chris told OK!. "It would be an interesting first date — see how fast the guys could run in the opposite direction!"
OK! NEWS: THE BACHELORETTE SEASON 6 BEGINS TONIGHT!
But there must be some caring guys they could find!
"You hope so!" Chris exclaimed. "You hope there would be one good guy but I just know some guy in his mid 20s looking for love and he gets out and he sees eight kids — that's a lot to ask."
OK! BACHELOR EXCLUSIVE: WHAT YOU DIDN'T KNOW ABOUT ALI...
Although there would be a the possibility of pushing the ages up to someone in their late 30s or early 40s.
"Yeah!" Chris agreed. "I think she should find a single dad who has about four kids."
Article continues below advertisement
OK! NEWS JON GOSSELIN AND NEW GIRLFRIEND PLAY WITH THE KIDS
"Look, if she needs my professional help, I'd be more than willing," the host explained to OK!. "Oddly enough, I've heard really good things about Kate. I know she has this bad public perception. People have to realize that's part of the show and the press but from what I've heard from Jake Pavelka and some of these people behind the scenes is that she's a lovely woman so I wish the best."
"If she wants to come on the show, I'll welcome her with open arms."
Reporting By Carole Glines