NEWS
'Melrose Place' Star Amy Locane Resentenced To 8 Years In Jail For Fatal DUI Crash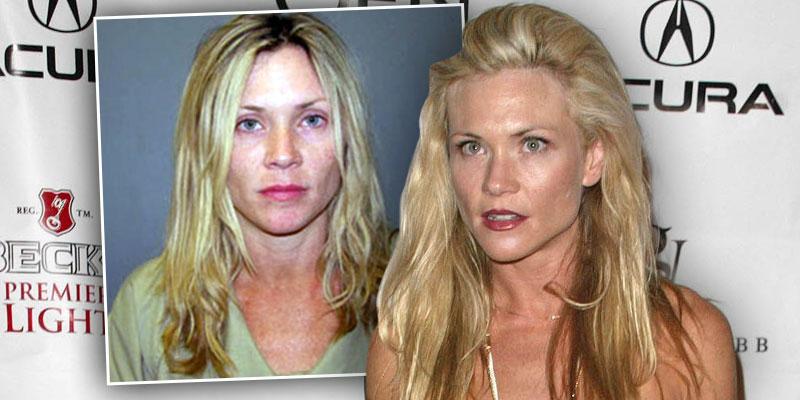 Melrose Place actress Amy Locane has been ordered by the court to return to prison after a previous ruling, which concluded that her original sentence was too lenient.
The actress was released on parole in 2015 after serving two and a half years of her original three-year sentence for her involvement in a fatal driving while intoxicated car crash in New Jersey in 2010. Locane went to prison in February 2013 on charges of vehicular homicide and assault that killed Helen Seeman, 60, and injured her husband, Fred Seeman.
Article continues below advertisement
Now, five years later, the Superior Court has resentenced her to another eight years in prison. The 48-year-old will have to serve six more years in prison before she is eligible for parole.
HEATHER LOCKLEAR 'GRATEFUL' TO BE CLEAN & SOBER – SEE HER INSPIRING MESSAGE FROM REHAB
Acting on the previous ruling, Superior Court Judge Angela Borkowski resentenced Locane on Thursday, September 17.
"You made a conscious decision to drink that day and continued to drink, recognizing at the onset that you needed a ride, but didn't obtain one. If you hadn't gotten behind the wheel of your vehicle on this night, the incident never would have happened," Judge Borkowski told the actress.
Locane's lawyer, James Wronko, showed frustration with the justice system, which allows offenders to be resentenced once they have almost completed their jail time.
COUNTRY STAR SAM HUNT MAKES HIS FIRST PUBLIC APPEARANCE SINCE DUI ARREST
"She has been out of prison for five years. She did everything they asked, and went above and beyond. She's apologized at every sentencing proceeding," Wronko told PEOPLE. He also said that he is shocked and "embarrassed to be part" of this justice system.
Article continues below advertisement
She continued: "First of all, I want to stay sober. I want to help people not make the same mistake I made. I want to warn the youth about the dangers of drinking and driving. Everybody thinks it's not going to happen to them, including myself."
The actress has 45 days to appeal the sentence. Wronko is waiting to see if the New Jersey Supreme Court will hear his appeal on the double jeopardy principles.