NEWS
Andrew Garcia Says 'Idol' Panel was "Really Hard on the Judging"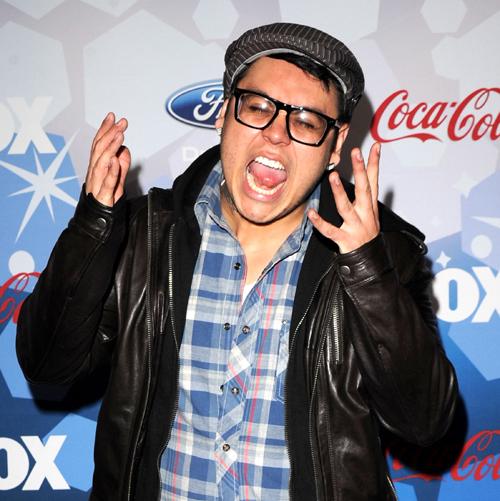 One of tho two latest American Idol cast-off, Andrew Garcia, chatted with OK! about how he felt this season's panel was too hard on the judging.
IDOL: WHAT YOU DIDN'T SEE ON TV — ANDREW & KATIE ELIMINATED
This season's panel has been quite different than ones before and Andrew definitely took notice to that.
"I thought it was harder just because they were being really hard this year," he told OK! on a conference call. "I don't know why, but they were being really, really hard on the judging."
Article continues below advertisement
Did he wish Paula Abdul had been there?
"I do, Andrew admitted to OK!, "Because I wonder what she would have thought about my song."
OK! NEWS: AMERICAN IDOL RECAP — ADAM LAMBERT MENTORS ELVIS NIGHT
But it wasn't just the judging from the panel that was difficult for Andrew to deal with.
Simon Cowell and Adam Lambert called him boring, something his fellow Idol contestants never did.
"They don't know my personality, they weren't hanging out with me," Andrew explained to reporters.
OK! BLOG: ANOOP DESAI'S IDOL DISH
Even when he tried to put more of himself into his performances he said it still wasn't good enough.
"I actually did and they still bashed me, so you can't always win everybody over," Andrew said of trying to add personality.
"I'm thankful for all the fans and support that I had from my fellow contestants."
Reporting By Rachel Levine