NEWS
Andrew Koenig's Father Pleads: "I Just Want to Know You're OK"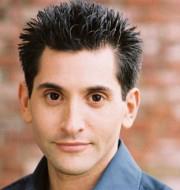 Missing actor Andrew Koenig's parents have issued a heartfelt statement directly to him, asking their son to contact them. "I just want to know you're OK," Andrew's father, Walter Koenig, pleaded.
OK! NEWS: MISSING ACTOR ANDREW KOENIG: POLICE "HOPEFUL" HE'S ALIVE
Walter and Judith Koenig issued the statement today along with details of the search for their son Andrew released by the Vancouver police, E! News reports.
Article continues below advertisement
"I just want to know you're OK," Walter said to his son. "If it means you just want to stay here, that's OK. You don't have to come back. Just let us know that's your intention."
Both parents acknowledged that their son has a history of depression, but said "it has not prevented him from being a participant in his community and a conscientious activist."
OK! NEWS: KIRK CAMERON IS PRAYING FOR MISSING GROWING PAINS ACTOR ANDREW KOENIG
"Andrew, there is help," Judith said. "You have so many gifts to offer this world and so much yet to do in this world. Look how many people love and care about you."
"You are loved, you count and you matter," she added.
Since the 41-year-old Growing Pains star went missing over the weekend, Vancouver PD has been working hard to follow up on the many leads they have received.
The new press statement states that investigators with the Vancouver Police Missing Persons department have "canvassed all the cafes and restaurants in the south Vancouver neighborhood where he was last seen, showing Andrew's photo and seeking information."