NEWS
Anne Hathaway: I Picked Fights And Was A Witch To Husband Adam Shulman While Filming 'Les Miserables'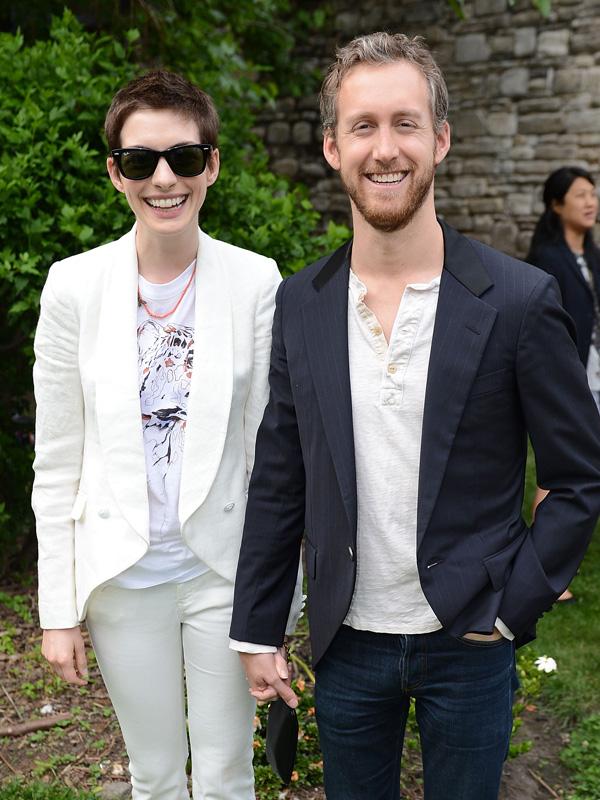 Anne Hathaway is now happily married to new husband Adam Shulman - but there was a time while she filmed Les Miserables that she feared their relationship wouldn't make it because she was in such a dark place.
The petite starlet lost 25lbs from her slender physique and chopped off her long brown hair - all in the name of art. But it was the emotional toll that the film, which she is already getting Oscar buzz for, really had on her.
Article continues below advertisement
"There was one day when, I kid you not, I picked a fight with him because he wouldn't watch a sunset with me," the Golden Globe nominee said.
OK! GALLERY: ANNE HATHAWAY, SARAH JESSICA PARKER AND BARBRA WALTERS SPARKLE NYC FALL BALLET GALA
"I was like, 'Honey, it's the most incredible sunset you've ever seen, we have to go outside right now and see it.' And he was like, 'Honey, I'm on a business call. So just give me five minutes.' And I was like, 'Fine. That's great for you.' And I sat there, and I didn't even make it the whole five minutes. I just got up."
Article continues below advertisement
Things got so bad that Anne banished Adam back to the States so she could 100% focus on the role without it being detrimental to their four-year relationship.
OK! GALLERY: ANNE HATHAWAY, RIHANNA, MILEY CYRUS & MORE CELEBS WHO SHOCKINGLY CHOPPED THEIR HAIR
"I realized I was being really unfair to him and that even though I was in a negative place, I couldn't let it affect our relationship. And also, I needed to go further into that negative place to play my character, and I love him so much that I was like, 'You're making me happy. You're keeping me up and I'm clawing to the sides of my life and I need to fall into a pit and you need to go, honey.'"