NEWS
Anyone Want To Move to Jersey? Kevin and Danielle Jonas Are Putting Their Huge House Up For Sale
Everytime I used to watch Married to Jonas, I was so jealous of Kevin and Danielle Jonas' home. It was huge but not a mansion and beautiful but not over-the-top, and it's located in Denville, New Jersey—and I plan to move to New Jersey one day when I can afford it. So now I'm really sad that Kevin and Danielle are putting their gorgeous house up for sale—mainly because I can't afford the $2.2 million price tag.
Article continues below advertisement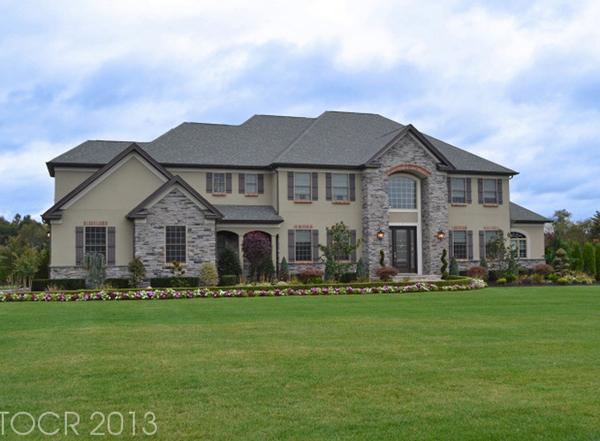 The home has five bedrooms, five and a half bathrooms, a screening room, a 6,000 bottle wine cellar and an outdoor saltwater pool, but apparently that's not big enough for a family because Kevin and Danielle are working on building a new home and selling their current home before their baby girl is born in January, according to People.
Of course, this real estate news is weird timing since last week it was revealed that the Jonas Brothers cancelled their tour and that Joe Jonas was seen with Demi Lovato's addiction specialist, so who knows what's going on in the world of Jonas. But I'll ask again—anyone want to move to New Jersey with me and go halfsies? Because the Jonas house is gorgeous and I want it. Check out more pics of their pretty home (plus details) right here.