NEWS
Arnold Schwarzenegger Gives "Green Light" To Acting World: He's Back!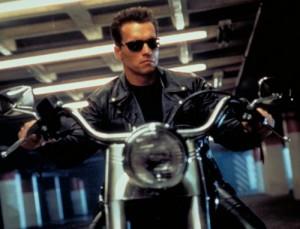 "I'll be back," the most famous phrase to come out of Arnold Schwarzenegger's acting career is now holding true once again. Less than two months after his Governor of California duties ended, Arnold made his return to acting official — to the Twitterverse.
Arnold issued a special Tweet to his friends over at the CAA yesterday, and while there's no word on which project will mark his return to the big screen, he will be making an acting comeback nonetheless.
Article continues below advertisement
One project Arnold reportedly is in talks with is With Wings as Eagles, where he would play a German soldier during World War II who disobeys orders and begins rescuing POWs, Moviefone blog Cinematical reports.
According to Cinematical, Arnold has said he will pick more "age appropriate" roles, with less fighting and stunts.
What roles do you want to see The Terminator take on?