NEWS
Ashley Judd Lashes Out at Media in Op-Ed Piece About "Puffy" Face Appearance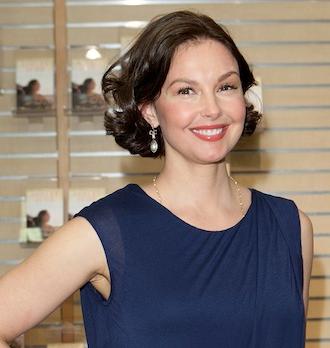 Ashley Judd currently stars in the ABC hit, Missing, and most recently participated on the board of directors of Population Services International after serving as Global Ambassador for PSI's HIV education and prevention program. She visited programs in Thailand, Cambodia, and South Africa, to name a few.
VIDEO: WATCH ASHLEY JUDD OPEN UP ABOUT ENDURING CHILD ABUSE ON TODAY
Not only that, but the star has visited legislators on Capitol Hill, addressed the General Assembly of the UN, and testified before the Senate Foreign Relations Committee for the protection of vulnerable women from violence, sexual abuse, and HIV. Despite her countless accolades, she's made headlines recently for the appearance of a "puffy" face and spoke out about it in an op-ed piece published by The Daily Beast.
Article continues below advertisement
Ashley wrote, "As an actor and woman who, at times, avails herself of the media, I am painfully aware of the conversation about women's bodies, and it frequently migrates to my own body.... Consequently, I choose to address it because the conversation was pointedly nasty, gendered and misogynistic and embodies what all girls and women in our culture, to a greater or lesser degree, endure every day, in ways both outrageous and subtle."
By sharing her analysis in the piece, Ashley pointed out the talk about her face is technically representative of all girls and women. "The insanity has to stop, because as focused on me as it appears to have been, it is about all girls and women."
VIDEO: WATCH NAOMI JUDD ADMIT ASHLEY JUDD WAS "NEGLECTED" AS A CHILD ON THE VIEW
"In fact," she wrote, "it's about boys and men, too, who are equally objectified and ridiculed, according to heteronormative definitions of masculinity that deny the full and dynamic range of their personhood."
Ashley added that it "affects each and every one of us" in our "self-image, how we show up in our relationships and at work, our sense of worth, value, and potential as human beings."