NEWS
Ashton Kutcher Attacked for Joe Paterno Penn State Tweet; Gives Twitter to Management Team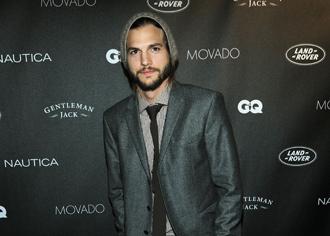 Ashton Kutcher may be losing his crown as the "King of Twitter." The Two and a Half Men star made a mistake so great when Tweeting about Joe Paterno that he's decided to now hand his Twitter account over to his management team!
OK! NEWS: DEMI MOORE'S SHOCKING WEIGHT LOSS
Last night, according to E! News, Ashton Tweeted, "How do you fire Jo Pa? #insult #noclass as a hawkeye fan I find it in poor taste."
Article continues below advertisement
Ashton's Twitter followers immediately attacked him over the Tweet.
Unfortunately, Ashton wasn't aware of the reason Joe was fired from Penn State.
Former assistant coach Jerry Sandusky was arrested over the weekend for allegedly abusing eight boys over 15 years. While Joe is a very beloved coach, he was fired on Wednesday over beliefs that he did not do everything he could to stop Jerry.
OK! NEWS: ASHTON KUTCHER POSTS VIDEO ADDRESSING HONESTY IN PUBLISHING AMID AFFAIR RUMORS
Ashton, a huge supporter in a campaign against child sexual exploitation, eventually realized his mistake. The original Tweet and several others have since been deleted by Ashton.
"Had no idea, thought it was a football thing," he wrote. "Heard Joe was fired, fully recant previous tweet! Didn't have full story. #admitwhenyoumakemistakes"
"As an advocate in the fight against child sexual exploitation, I could not be more remorseful for all involved in the Penn St. case," he later added. "As of immediately I will stop tweeting until I find a way to properly manage this feed. I feel awful about this error. Won't happen again."
Article continues below advertisement
But Ashton then decided to Tweet a link to a very long message explaining his mistake and how he plans to never let it happen again.
"While I will continue to express myself through @Aplusk I'm going to turn the management of the feed over to my team at Katalyst Media to ensure the quality of it's content," he wrote. "My sincere apologies to anyone who I offended. It was a mistake that I don't think will not happen again."
Do you think Ashton is overreacting?