NEWS
Aw! See Adorable PDA Pics of Kylie Jenner and Jaden Smith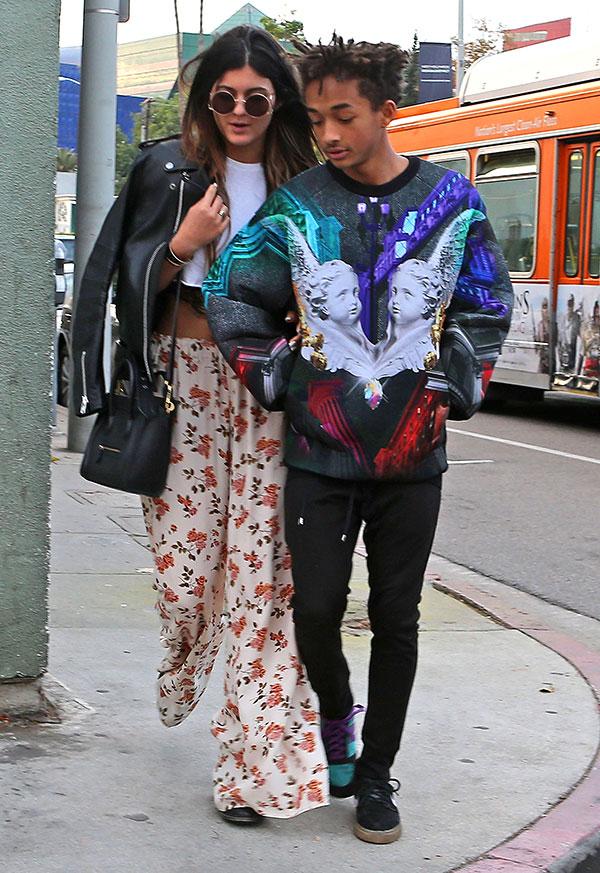 Just when we really weren't sure what to think about the status of Kylie Jenner and Jaden Smith's relationship, this happens. The two teens were spotted in Hollywood yesterday shopping together for "crystals" (apparently that's a cool thing for two famous kids to do or something), and deny the relationship all you want, Kylie, but these two look like more than just friends.
Article continues below advertisement
They were spotted walking arm in arm (with Kylie looking especially hippie-like) outside the store and inside the store, Jaden was putting a necklace on his lady friend. It's not a ring, but it kind of has the same significance, no?
Kylie and Jaden haven't commented on their relationship lately, but the last time they were spotted looking cozy in public and hugging was at the Ender's Game red carpet premiere in October. Next step, celebrating Christmas together? It seems inevitable at this point.