NEWS
Awards Season 2013 Rewind: The 5 Wins That Made Us The Happiest This Year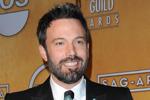 We're one week plus out of #awardsseason2013, and what a busy few months it was. Seemed like a bit of a whirwind, right? It was basically like, Sunday after Sunday of doing nothing but watching E! and, obvs, checking out all the awards show coverage on OKMagazine.com. Amirite?
OK! News: Catch Up on Everything Oscars 2013 Right Here!
So if you're like us and see that entire part of your life as a huge blur, we're here to help. We're highlighting our five favorite wins in the biggest categories -— one from each of the biggest award ceremonies — and telling you why they made us so happy. But this is only fun if you leave YOUR favorite wins (and biggest upsets) in the comments below. So read on for ours and then leave yours:
Article continues below advertisement
Photos: Best Beauty Looks of Oscars 2013
SAG Awards — Argo Wins Outstanding Ensemble in a Motion Picture
After Ben Affleck got snubbed for the Oscars nom for Best Director for Argo, we were pretty happy that he and his castmates at least walked away with the Screen Actors' Guild Award for Best Ensemble Cast in a Drama. Then we were even happier when the flick won Best Movie later that month at the Oscars. Take THAT, Academy!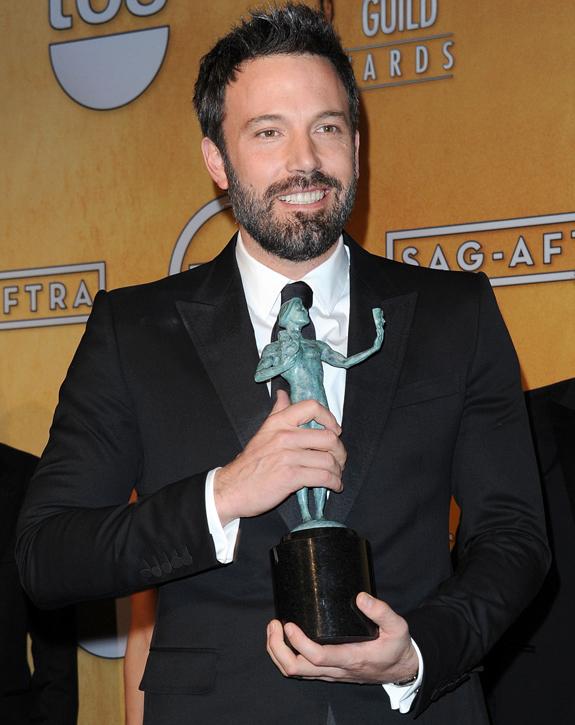 Golden Globes — Girls win Outstanding Ensemble in a Comedy
Lena Dunham seemed genuinely shocked when she and her castmates accepted this award (and then that other time when she accepted the Globe for Outstanding Lead Actress in a Comedy that same night), and we were just genuinely thrilled for her. Nothing makes us happier than an average-looking Jewish girl who gets naked for a living on TV winning a golden statue.
Article continues below advertisement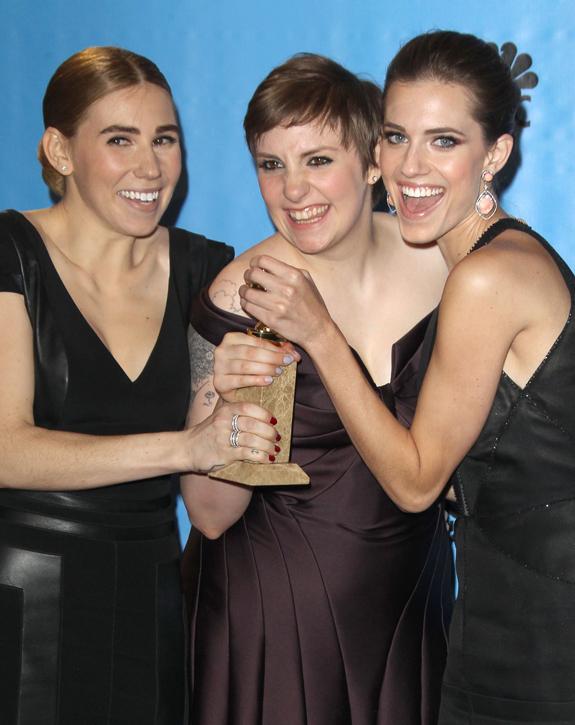 GRAMMYs — fun. wins Best New Artist
Did you have any idea who fun. was before, like, June 2012? Nope. Now they're one of the biggest up-and-coming bands in the pop music world with a GRAMMYS win for Best New Artist. Their songs are just really good and the band members are just really cute, so we're thrilled with their win whole-heartedly.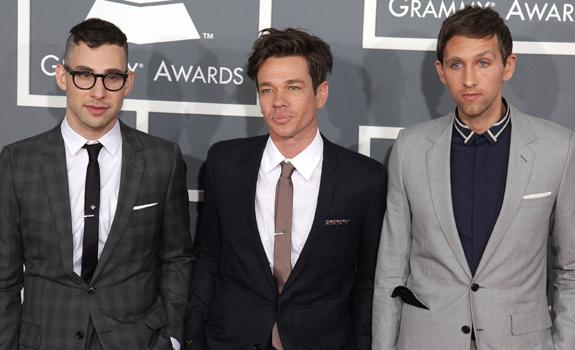 Academy Awards — Jennifer Lawrence wins Best Actress in a Lead Role
Clearly our girl crush on Jennifer Lawrence is not subsiding anytime soon, so obviously her win for Silver Linings Playbook was awesome. She won the SAG too in the same category (but Jessica Chastain beat her out for the Globe), so this win was pretty much any woman's race, but Jen deserved it. Her acceptance speech and graceful princess-like fall confirmed that.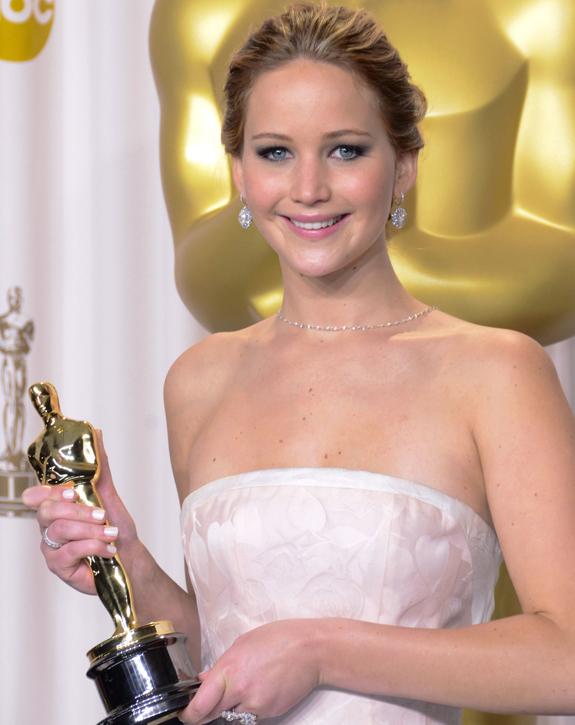 People's Choice Awards — The Hunger Games wins Best Movie
Hey, we didn't say The Hunger Games was Oscar-worthy, but PCA-worthy? Um, yup. THG basically swept this year's PCAS in every category it was nominated in, further proving our love for all things J.Law is legit and here for the long haul. In sum, The Hunger Games is basically a cinematic masterpiece.