NEWS
Bachelor in Paradise: Find Out Why Michelle Money Says the Drama is 'Shocking'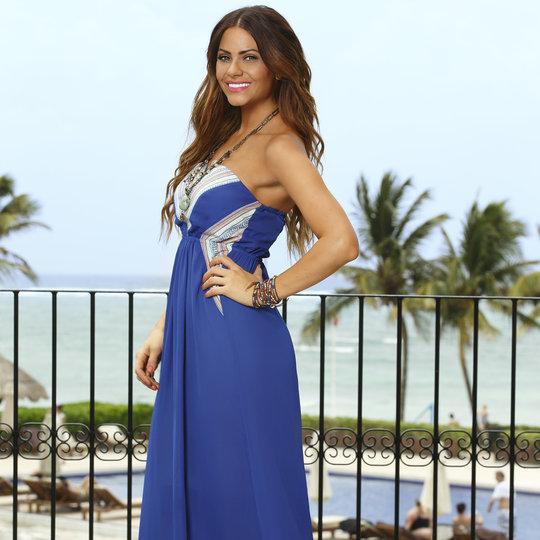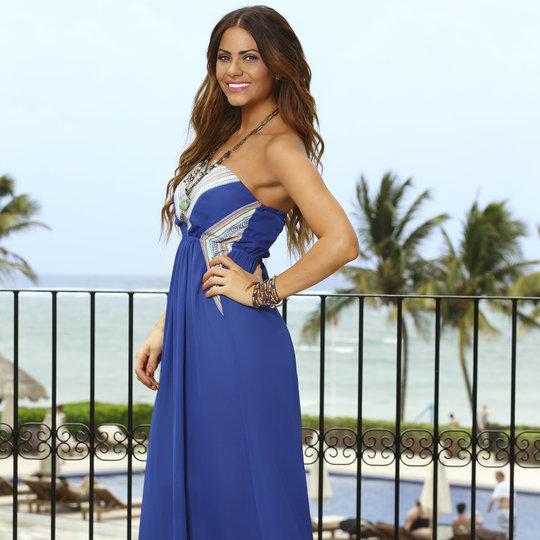 When you send a group of former Bachelor and Bachelorette contestants for a Mexican getaway to hopefully form romantic connections, you figure drama is going to enter the equation at some point, right? Well apparently the drama that unfolds beginning Monday night at 8/7c on ABC was surprising even for these reality TV personalities. OK! chats with Michelle Money about her intentions for Bachelor in Paradise and why the drama is just plain shocking.
Article continues below advertisement
OK! News: Graham Bunn Admits He Joined Bachelor in Paradise For One Particular Person
OK!: What was your mindset going into Bachelor in Paradise—another chance at love or just a really awesome all-expenses paid vacation?
Michelle Money: I took this very, very seriously. I liked the idea that people were going to be there that had been through the same life experiences I had been through as far as putting your life out in the open and having people ridicule you and judge you and support you—that has changed my life. I'm really in a place where I want to find someone. I went into this like, okay, I'm going to leave my daughter and...on Bachelor Pad they flew her and my parents every weekend I was there. This wasn't going to be the same thing. I had to leave Brielle. I was there for 26 days. This was not something I was messing around with.
Article continues below advertisement
OK!: Were you surprised by how quickly the drama surfaced?
MM: Yes, it's unbelievable. It's actually shocking how the drama happens so fast. It was really interesting kind of seeing people's motives and seeing people's true colors shine through. Just the way people handle situations, it was really interesting.
OK!: Because of the factor that if you don't connect with anyone you'll be sent home, was it obvious that anyone was expressing fake feelings for someone else just because they didn't want to leave?
MORE ON:
Bachelor in Paradise
MM: Everyone was very sincere in giving and receiving a rose. It wasn't like Bachelor Pad where it was plotted and there was a game plan. It was definitely genuine because there were feelings there. It wasn't to keep someone around another week. It was because you really wanted to connect with that person and see what could happen. So there wasn't any scheming that I know of at least.
OK! News: Katherine Heigl Never Thought She'd Be That Kind of Mom
Article continues below advertisement
OK!: How quickly were connections made?
MM: It's interesting—really quickly! And when you think about putting yourself in that kind of a setting where everyone knows that's what you're here for and you've got all the time in the world to do it, that's why this show is so much more real because you're living together. You can hang out all day and you can plan your own dates out on the beach and you're eating breakfast, lunch and dinner together. You don't have your cell phone, you don't have distractions, you don't have your job. You are really able to connect with people quickly. It happened pretty fast.
OK!: How tough is it to go back into the real world of dating after being on The Bachelor? How do you approach it?
MM: It's weird. I just didn't approach it is the problem. I kind of wrapped myself up in my daughter and my family and my job. I just didn't really do a lot of dating. I have had a few relationships since The Bachelor and even Bachelor Pad but it's different.
OK!: Did you have friends there you could rely on?
MM: It's funny because I hadn't met a lot of the girls but I had talked to Clare (Crawley) on the phone a lot. From watching her we connected and we just became really good friends over the phone. When I saw her for the first time it felt like I already knew her. Sarah (Herron) has become a really great friend and Lacy (Faddoul). You become friends with all of them. It's nice.
Who are you rooting for on Bachelor in Paradise to find love? Tell us in the comments or tweet @OKMagazine.