NEWS
Jersey Belle's Jaime Primak Sullivan Dishes on Southern Hospitality and Mixing the Perfect Cocktail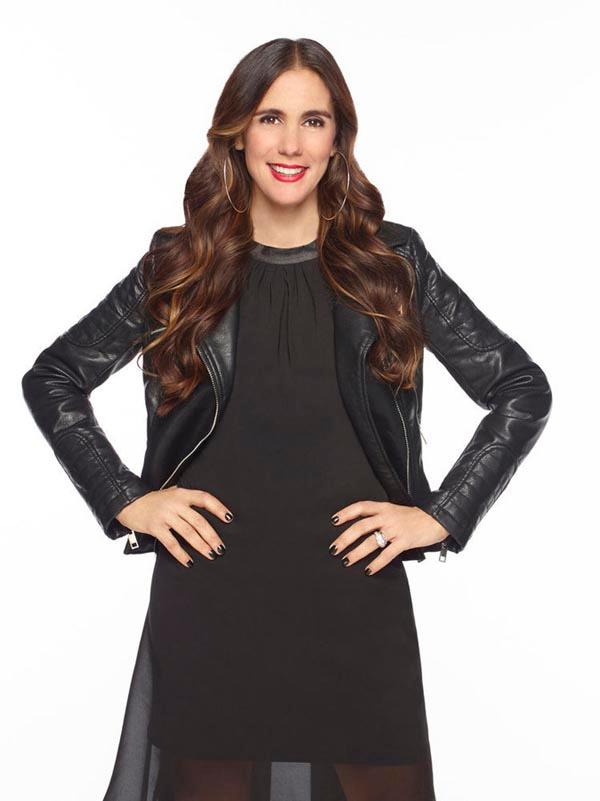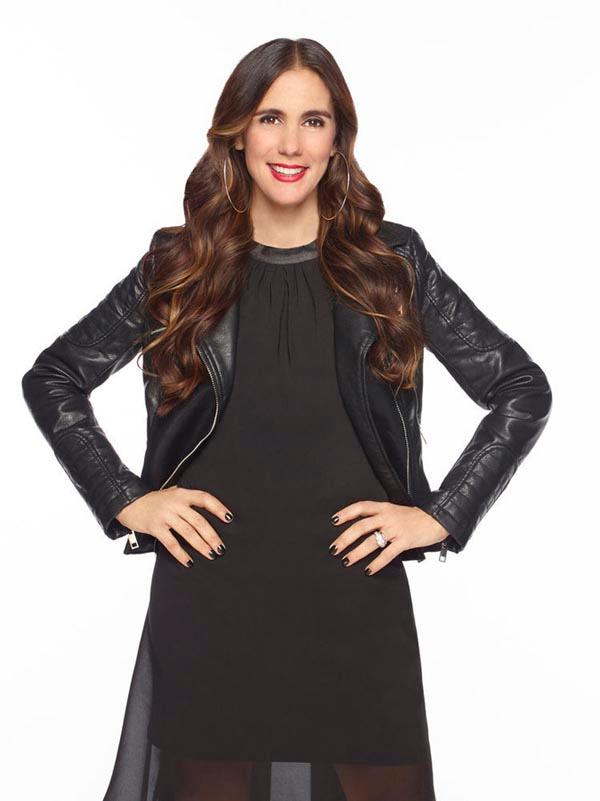 When Jersey Belle premieres on Bravo on Monday, August 4, TV audiences will find out how an outspoken Jersey girl like Jaime Primak Sullivan ended up amongst pearl-wearing debutantes of the Deep South. But Jerseyans and Southerners take note—you won't find any Snookis or Honey Boo Boos here. Series star Jaime Primak Sullivan explains why there will be no table flipping and how she perfected her ultimate Jersey Belle cocktail.
Article continues below advertisement
OK! News: The Real Cast Tries to Explain Why Their Show is Real to TV Critics—It's Awesome
OK!: First of all, tell me about this cocktail—what is the Jersey Belle?
Jaime Primak Sullivan: The Jersey Belle is a good vodka and club soda with a dash of fresh lime juice and a dash of good grapefruit juice.You shake it really hard and put it over ice and squeeze a lime on top. It's tart but refreshing, like me. Some people love sweets, some people love sour. I love tart. I find if you just pour the lime juice and grapefruit in it's not the same. You've got to shake it really hard and get some of the ice to almost shave off. It's so good.
OK!: How did this reality show come to be?
JPS: I'm a publicist and I've been working in Hollywood for about 12 years. I've done everything from be a set publicist to tour the American Pie franchise with Chris Klein or whatever it is. I really love and trust the entertainment industry. When I was leaving LA to get married and move to Birmingham, Alabama everybody said, "Your career is over." Of course I was that girl who said no way, I'm going to keep it going. There's nothing metropolitan or Hollywood about Birmingham in any capacity. They said you're going to have kids and it's over. I just didn't' see it that way. As I was able to continue to grow my business and travel people would see me on red carpets and at restaurant openings and night clubs and say, "Didn't you move and have kids?" People started telling me that would make a great reality show. But that was never what was interesting to me. What was interesting to me was how does a Jersey girl survive the deep, elite south? I think if I moved and was living with the Honey Boo Boos I would have been fine. No one would even have noticed. But because I was moving into a world where people took etiquette and manners…
Article continues below advertisement
OK! News: Bachelor in Paradise's Graham Bunn Went to Mexico to Meet One Person in Particular
OK!: Cotillion…
JPS: By the way I just learned what that is. I thought it was a gun. The Mason-Dixon is a very real thing. There is a North and a South and if you don't know that, watch Jersey Belle because it's very real. I thought that would be an interesting reality show: A Jersey girl's guide to the deep South. Her life below the Mason-Dixon, now that's some funny shit. I researched production companies that were doing projects I could get behind that also had a relationship with Bravo because one of my stipulations was I will only do this show if it's on Bravo. It's the only place it makes sense. Not to get too Southern on you, I just prayed about it. Jersey Belle is not cast, it's not scripted in any way. I had to make sure my girlfriends trusted me and trusted my industry. That's hard. Birmingham is not Hollywood and Mountain Brook, Alabama is the tiny kingdom where everything is perfect and nothing is ever wrong. So to put your life on television where people could see maybe you're not perfect was terrifying for some of these girls.
OK!: How long did it take you to find a good group of girlfriends once you moved to Birmingham?
JPS: It took a little while. It really did. The first year was so hard—I felt very alone. I relied on my Jersey friends and my Los Angeles friends. I got out of Birmingham as often as I possibly could and then I made one friend and then I was pregnant with my daughter Olivia and I met Scarlett, one of the girls on the show, at Babies R Us.
Article continues below advertisement
OK! News: Katharine McPhee Talks Scorpion Role, Playing a Mom
OK!: Do you take them to New Jersey?
JPS: Yes, and they were terrified. I think Arden's comment was, "I'm fairly confident I'm going to get beat up." I was like that's silly, stop it. And then she almost did.
OK!: Will we finally see New Jersey depicted in a more authentic way?
JPS: Everyone identifies with their own experience and I will say that other people who have seen the first episode said to me, "It is so not what I thought it was going to be. I was expecting table flipping and rednecks." But it was so exactly what you hope it is. My New Jersey is very different. I grew up a Jewish girl from Freehold. People from New Jersey are going to be pleasantly surprised and proud. But I also think people from the South are going to be so in awe of how they are portrayed. Moutain Brook is a tough community. It's the wealthiest town in the state of Alabama and those women do not play. They do not play.
Jersey Belle premieres August 4 at 10/9c on Bravo.
What's your current reality guilty pleasure? Tell us in the comments or tweet @OKMagazine.