NEWS
Bachelor Pad's Natalie Getz: 'I'm Not Sold On Sean Lowe's Engagement To Catherine'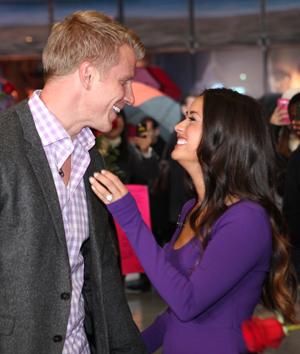 So the deed has been done and Bachelor Sean Lowe has finally made his final pick and proposed to Catherine Giudici while leaving runner up Lindsay Yenter.
POLL: WHO HAD THE BETTER FINALE DRESS?
And although the newly engaged couple are thrilled to come out with their romance, Bachelor Pad winner Natalie Getz isn't so sure that Sean did the right thing by popping the question at all.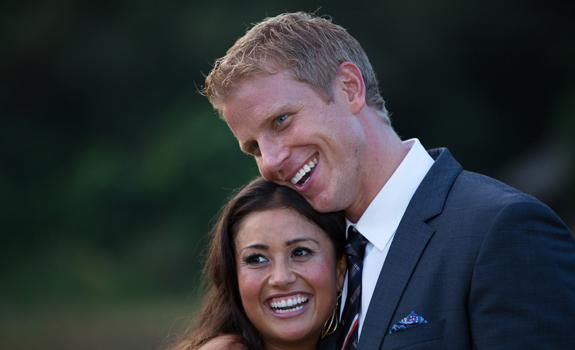 Check out what Natalie has to say about the big Bachelor finale and why Catherine may have a hard time being Sean's fiancee.
Article continues below advertisement
OK!: What did you think of Sean's final pick?
Natalie Getz: Catherine seems like a very sweet girl full of morals and values similar to Sean's. I'm not saying Lindsay doesn't have the same offerings, but I do feel like she wasn't particularly ready to settle down. I still see him and Desiree as the perfect match, but I guess that's not happening now that she is the bachelorette!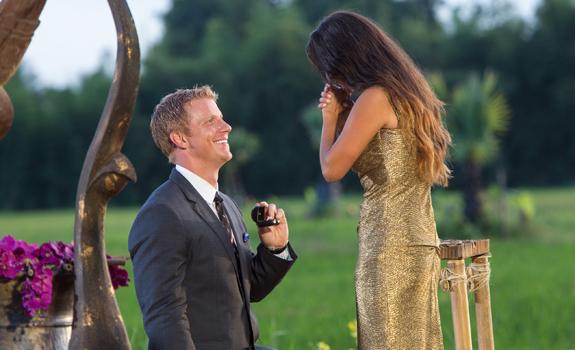 OK!: Do you think they'll last and actually make it up the aisle?
NG: Had Sean not been vocal about wanting to marry both the women, then I think it would have lasted. I think it will be a struggle for Catherine to get over the fact that her fiancee was so confused about his love for her. If Catherine can get passed that, then she is a strong girl. I would be way too jealous and upset… there is no way I could stay with someone who wanted to marry multiple girls at the same time. Sounds so ridiculous, haha! If Catherine can stick it out, then I think they will last. Sean isn't going anywhere even if he wanted to. I can see him doing everything to make it work since he actually proposed.
Article continues below advertisement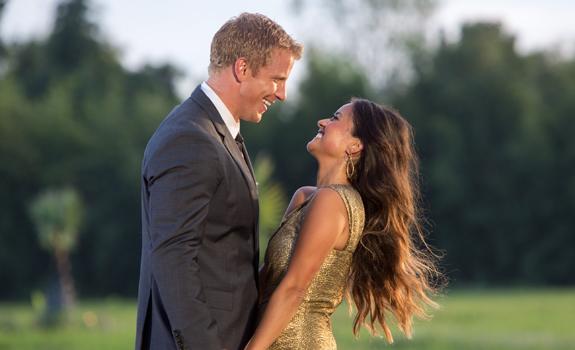 OK!: Do you believe he's really in love with XYZ because he was so torn between the two?
NG: I think Sean is very in love with Catherine, but I also think he could have been very in love with his top 4 girls. Going through this process, he is talking about love and marriage 24 hours a day, so he is almost brainwashing himself that he found "the one." In my past, I could be dating multiple men at the same time, but when someone special came along, that person has always blown the rest out of the water. I just don't understand how Sean thinks he could be meant to be with someone when she wasn't necessarily sticking out to him like a sore thumb.
OK! NEWS: SEAN LOWE'S 'DANCING WITH THE STARS' BROMANCE PREDICTION
OK!: Sean's mom had suggested maybe he wasn't ready for marriage – do you think she's right?
NG: I think Sean could be ready for marriage, but I agree with his mom about the fact that maybe neither of the girls are right for him. It's almost like he is picking for sake of picking. There are a lot of guys out there that are great looking with big hearts, but that doesn't mean they are right for me. Being in love is a feeling you can't help or describe. That's why I'm not sold on his engagement. He should have known it was her for some time now. I remember Ali Fedotowksi told me that basically from night 1, she knew it was Roberto. I feel like that's how it should be.
Article continues below advertisement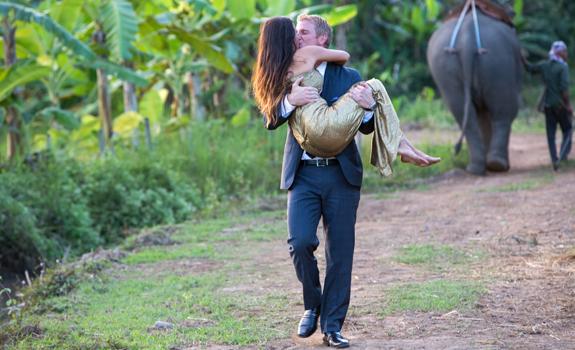 OK!: What do you think about Sean's family's reactions to both the girls?
NG: I think his family basically knew it was going to be Catherine. Sean's dad seemed to really connect with her and I can tell his mom felt really comfortable talking to her. I know they liked Lindsay a lot, but something about their behavior told me they were leaning towards Catherine.
OK! NEWS: BACHELOR BAD GIRL TIERRA LICAUSI DISHES ON HER SURPRISE ENGAGEMENT
OK!: How do you think Lindsay handled being rejected?
NG: I think Lindsay took it like a champ! She wished him well and with sincerity in her eyes stated that she was happy for him that he found love. She cried, but didn't go overboard like AshLee did!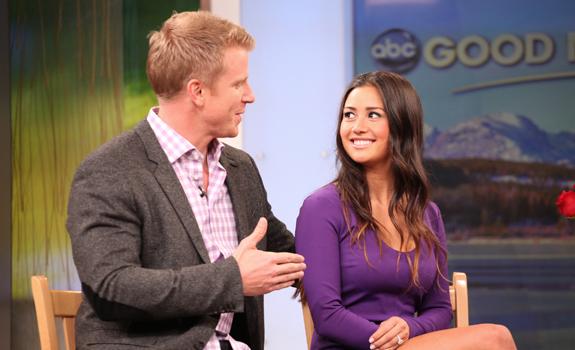 Article continues below advertisement
NG: I think they need to go back to the original format of eliminations. For instance, when I was on the show, the first night my bachelor got rid of 10 girls out of 25. Now there are more girls and less being eliminated. I think when they knock it down to 15 right off that bat, we get to know the girls a bit better. Also, I think they need to start allowing the bachelor to have time off camera with his girls outside of the fantasy suite. It could prove to make the relationships more successful! Oh, and they need to start casting more "Tierra's," because that's entertainment! I'm sick of only watching 1 villain per season. Let's hope they cast like 6 or 7 this time.