NEWS
'Bachelor' Bad Girl Tierra LiCausi Reveals Wedding Details And Dishes On Her Engagement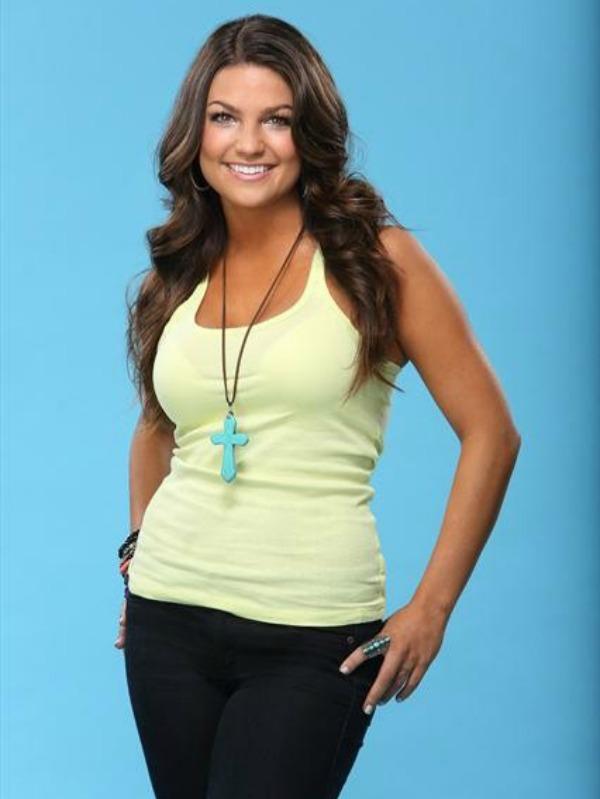 Article continues below advertisement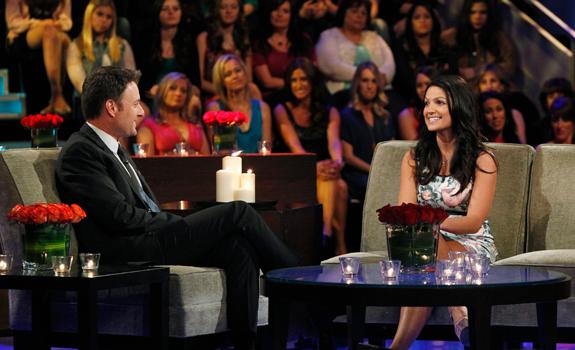 OK! NEWS: YOUR ULTIMATE GUIDE TO THE BACHELOR
Check out what she has to say about her wedding plans and how she got her amazing engagement ring!
Don't forget to check back in the rest of the week when we'll have the latest on fan favorite Sarah and rumors and how Desiree feels about being the next Bachelorette!
Q: Was Women Tell All what you expected?
Tierra LiCausi: Yes and no. I thought maybe the girls would be more understanding after they watched it play out over the season. That they would take a step back and be like, ok maybe I was a little harsh with her or maybe I didn't give her enough credit or accountability on who she is and let her come out of her shell but no matter what I say, or what I do, everyone takes it out of context and it's bashing. Everything I try to say, nothing is right to them so it's like, at this point, I have to take a step back for myself and take the heat I guess.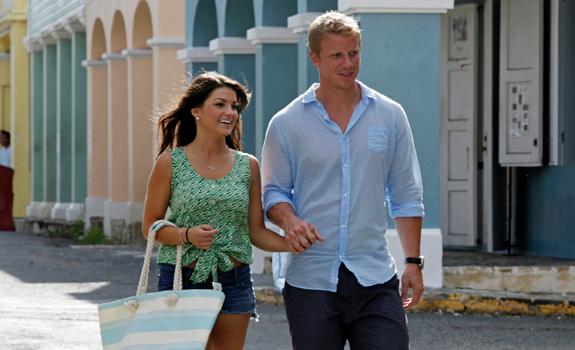 Q: What do you think of the final two contestants-who do you think is better for Sean?
TL: Whoever Sean is happy with that's all that matters and of course she needs to be happy too. Whichever one he picks will be the right one for him so I'm not going to say who I think is better because I really don't know them or their connection with Sean.
Article continues below advertisement
Q: What was the most difficult part of watching yourself?
TL: The most difficult part was how emotional I got over petty stuff but it's because I'm so sensitive and I have a good heart and it's sad to see that people don't see that. I think that maybe if just adjust things maybe they will.
PHOTOS: THE BACHELOR FINALE DRESSES OVER THE YEARS
Q: Do you feel like you learned anything from the show or can see where people are coming from?..
TL: In a way, yes and no, I am taking everything as a learning lesson of course and everyone in the world has flaws and you are always willing to work on yourself and absolutely I'll take accountability for every mistake I did or what I could have done better but once again if I did those things better they would still find something that I did wrong about.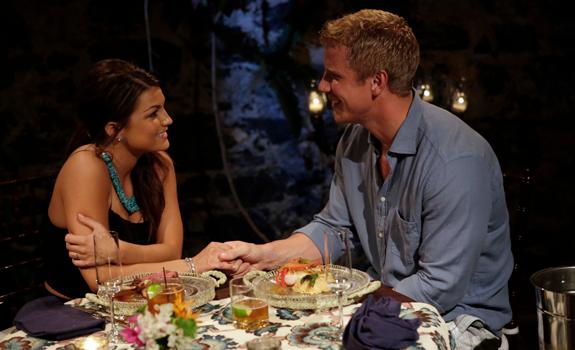 Q: Do you think the editing had a lot to do with how you were portrayed?
Article continues below advertisement
TL: Yes. The editing totally. Because they have to make things exaggerated and dramatic. I get all of that but it was funny watching. I watched the first couple episodes with my parents and I was like, that didn't happen, this is how it happened or they'll show clips and promos of me throwing cookies, but they never showed that in the season so it's things like that where you're like, they're doing that to get viewers.
OK! NEWS: YOU'LL NEVER GUESS WHO TIERRA IS ENGAGED TO!
Q: Do you regret doing the show after the backlash?
TL: I never regret anything in life, you just live and learn.
Q: Do you think you were portrayed as a villain or a victim or both?
TL: I think I was portrayed as the villain. I honestly didn't know when it was happening. AshLee always says Tierra always plays the boy who cried wolf. That's not who I am. I know who I am and if she's going to think that then that's her judgment.
Article continues below advertisement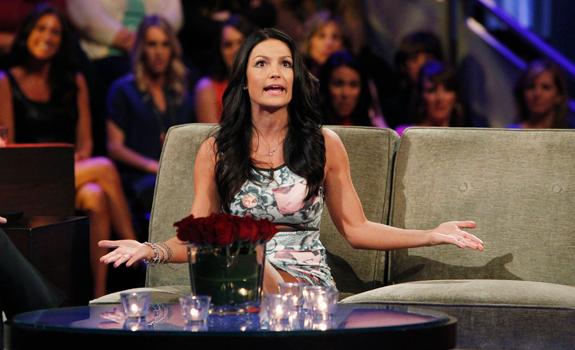 Q: What do you think about the fan reaction and twitter accounts set up about you?
TL: When my best friend called me and said, you have a twitter eyebrow account (laughs). I was like, oh my gosh, my eyebrows are famous. I don't know.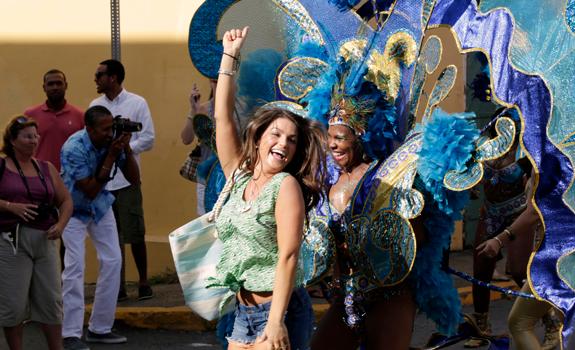 Q: Do you like the fame?
TL: I'm not here for fame necessarily, I just want people to get the point that I'm a human being, I make mistakes and I'm young still and I'm still learning and growing into a woman. I think people just need to give me a chance.
Article continues below advertisement
OK! NEWS: THE THREE BACHELOR DATES THAT WE MOST WANT TO GO ON
Q: What are you hoping to do with the increased profile you have?
TL: I'm hoping that, what I went to school for, which was fashion, I'll be designing my own line and have my own website and hopefully all my haters can be fans eventually.
Q: Do you think that if some of the women had secrets that Sean had known about then it would have made him look at them differently?
TL: Absolutely but that's not my place to tell Sean, hey this girl acts this way in the house. Like I said, I focused on my connection with him and I didn't worry so much about the other girls but they worried a lot about me and my connection with him. I didn't dupe Sean, I didn't fool him. I didn't do any of that. I was here for the right reasons and that was to take a chance to find love, on a tv show I guess.
Article continues below advertisement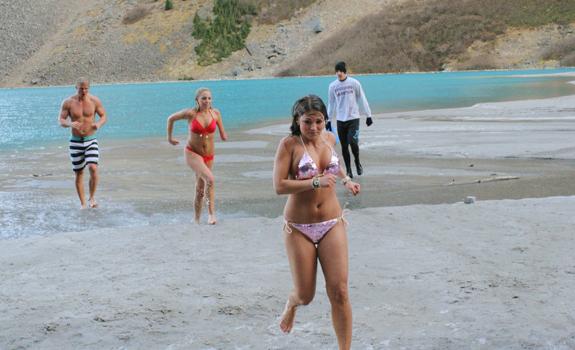 OK!: Are you going to be designing your own wedding dress?
TL: No, not wedding dress but jewelry. Maybe my tattoo heart.
OK!: How are you feeling about your engagement?
TL: I'm very excited.
OK! NEWS: HAS EMILY MAYNARD GIVEN UP ON LOVE?
Q: Have you set a wedding date yet?
TL: Yes. The guy is pretty awesome. I tell you, he really is.
OK!: Did you choose the ring or did he choose the ring?
TL: We designed it. Well I picked out two rings and he designed it into one.
Do you think Tierra was the highlight of this season's Bachelor? Weigh in below or tweet us @OKMagazine!