NEWS
Bachelorette Week In Review: Chris Siegfried's Poems Getting Published, Ali Fedotowsky Talks Last Moment with Gia Allemand, and More!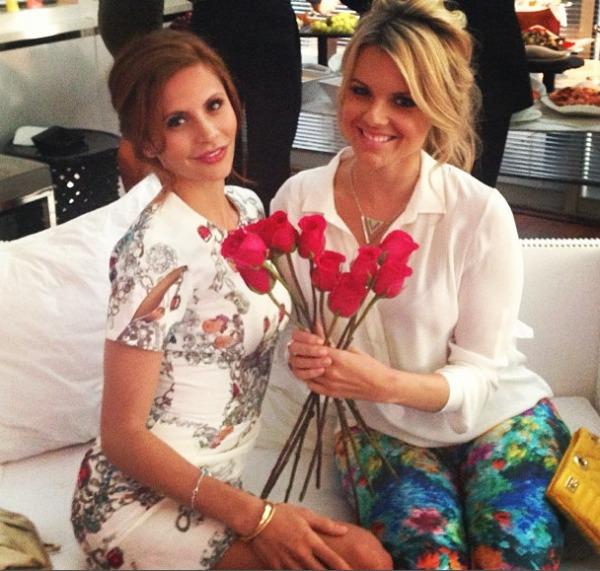 Family, friends and fans are still mourning the sudden death of former Bachelor contestant, Gia Allemand. In this week's Bachelorette Week In Review, Ali Fedotowsky's remembers her friend the way she would've wanted and the other former contestants work hard to stay positive following this tragedy. From poetry to matchmaking, we're sure Gia would be glad to see everyone still thriving.
Article continues below advertisement
Ali Fedotowsky, Gia's former competitor is talking about the last time she saw her friend, just a week before her apparent suicide. E! News' newest correspondent said, "We sat down and we had dinner and talked about life and talked about what she wanted to do—the next steps in her life." With Gia talking about the plans she had for her future, Ali saw no signs that she was planning on cutting her life short. "I just hope we remember her for how wonderful she was."
youtube=https://www.youtube.com/watch?v=xCvPMNm6C3o&w=420&h=315
OK! News: Kim Zolciak Pregnant With Twins
Chris Siegfried used poetry to tell Desiree Hartsock how he felt about her on The Bachelorette and ultimately ended up winning her heart as a result. All of you who fell in love with Chris' romantic verses will be happy to know that his work is getting published! The book, Diamonds + Hearts: A Poetic Memoir, will feature poems by both Chris and Des and while details aren't exact, Chris' tweet told fans to be on the lookout this week. Are you excited?
Article continues below advertisement
https://twitter.com/ChrisRSiegfried/status/368432853006028800
OK! News: Demi Lovato to Guest Star on Glee
Molly and Jason Mesnick's adorable baby girl, Riley, isn't such a baby anymore—she officially ate her first solid foods—and now that little Riley is growing up, her mom is already starting to play matchmaker! And whose reality-show-son is the lucky guy for Riley? Giuliana and Bill Rancic's Duke! Molly tweeted a picture of Riley asleep along with the caption "She wakes up only when @DukeRancic is on ;) #futurehusband." Do we spot the power couple of the future?
Article continues below advertisement
Watch: Lady Gaga's New Video for "Applause"
J.P. Rosenbaum tweeted a picture of a Starbucks cup to his wife Ashley, which made some people raise their eyebrows. While his joke about cheating was clearly a jab at the couple's love for competition coffee shops, Ashley was quick to scold her hubby for possibly starting a rumor that could spread like wildfire.
https://twitter.com/JP_Rosenbaum/status/368715523401318402