NEWS
Bella Thorne Talks Jeans, Birthdays and Her Burgeoning Big-Screen Career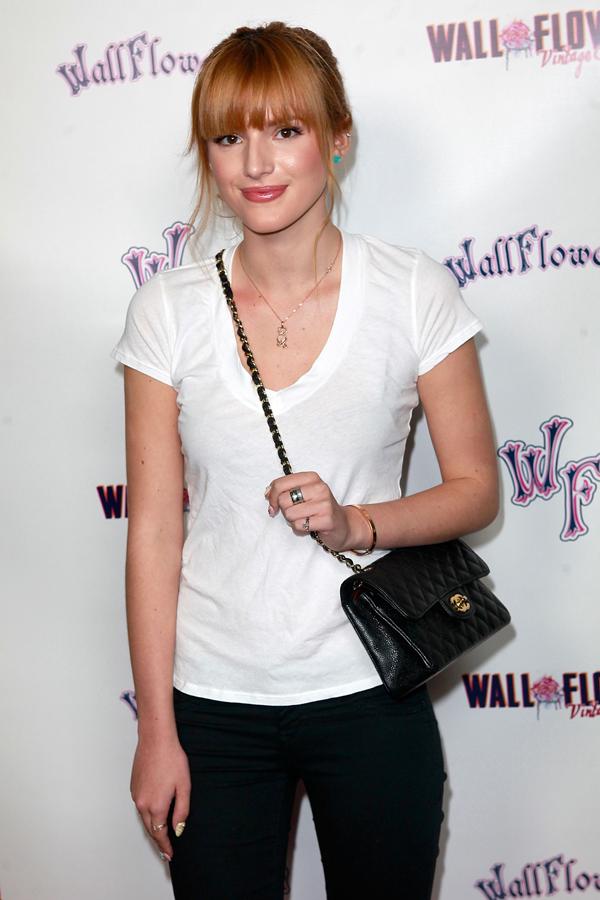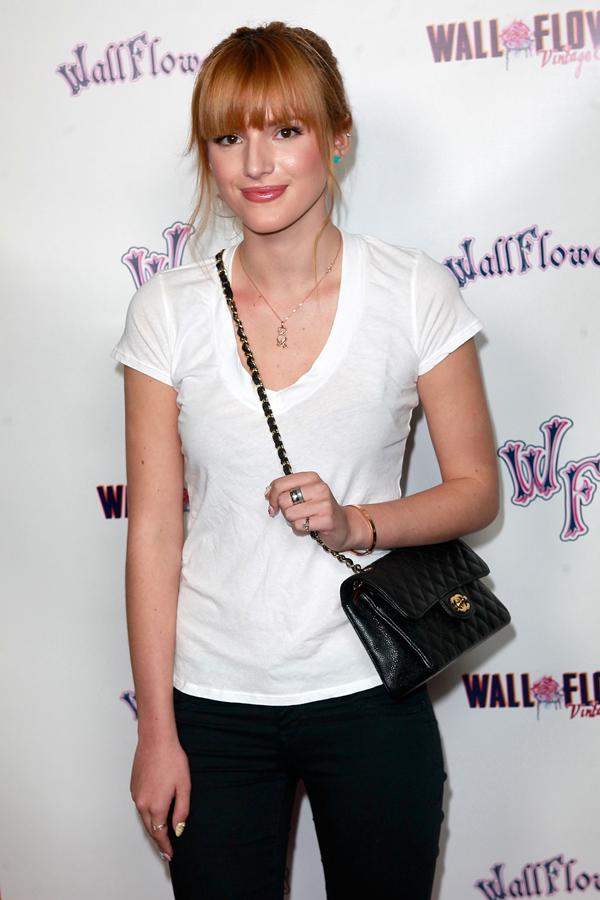 Bella Thorne turns 16 today, and while she's opted not to have a big Hollywood-style birthday party this year (she admits she's a little burnt out on those), she spent the eve of her big day celebrating with WallFlower Jeans at their Girls Night Out soiree in downtown Los Angeles. The courtyard of the California Market Center was filled with food, fashion and manicures as the juniors denim line honored Bella as their new it girl.
Article continues below advertisement
OK! News: Was Julianne Hough Too Tough On Mark Ballas Last Night On DWTS?
OK!: What do you love about WallFlower's line?
Bella Thorne: I like everything. I like the designs. I like the jean fabric, actually. It's really comfortable and kind of stretchy. That's really the only kind I'll wear, that's kind of stretchy. I don't wear the regular jeans. They're just uncomfortable.
OK!: What are you working on now?
BT: I just wrapped a Drew Barrymore and Adam Sandler movie (The Familymoon) and I'm officially now working on a movie with Steve Carrell and Jennifer Garner (Alexander and the Terrible, Horrible, No Good, Very Bad Day). I have an album coming out next year and a book series.
OK! News: What We Learned From This Week's Real Housewives of Miami
OK!: Is it intimidating working with so many big names?
BT: Actually it is really intimidating. A lot of people would probably be like, "Oh, no," but it actually is. Usually I'm really good at ad libbing and making jokes all the time on screen and changing up the lines, but with Adam there, I could not do it if my life depended on it. I was so nervous. I was actually really nervous that if my joke fell flat, if he didn't laugh. it's going to be the worst thing ever.
Article continues below advertisement
OK!: How was it working with Drew?
BT: She's the sweetest. I love her. She even gave me some hair vitamins she loves because they cut my hair on the film.
OK!: Was there one stand-out moment from working on that movie?
BT: It was all really fun. I was teaching Adam's daughters how to dance. They'd be like, "I want to learn this dance." I had to teach them how to dougie and cat daddy. We kind of had a dance party in the middle of the hotel lobby.
OK! News: Get Chloe Grace Moretz's Carrie Premiere Beauty Look
OK!: Would you be open to doing TV again or do you want to stick with film?
BT: It depends on what the project is. If I'm not in love with it I'm not going to do it. If I'm in love with a TV show I might do a TV show. If I'm in love with a film then I'll do the film.
Which movie are you most excited to see Bella in? Tell us in the comments or tweet @OKMagazine.