NEWS
Bethenny Frankel Claps Back At Haters After Plastic Surgery Allegations: 'I've Earned These Lines'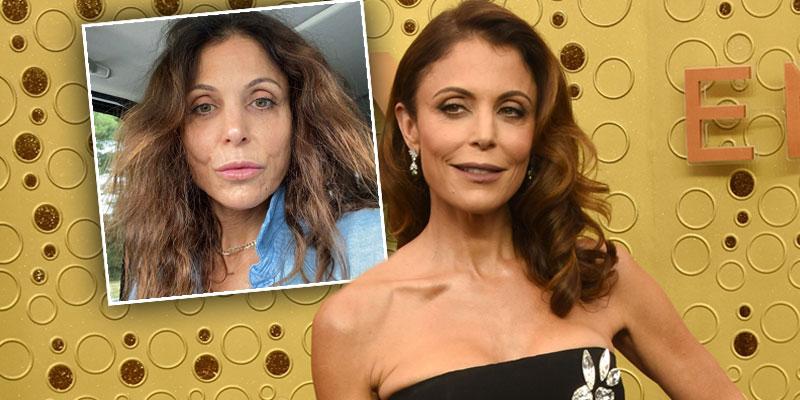 Bethenny Frankel is still keeping it real!
Former Real Housewives of New York star posted a no-makeup, filter-free selfie on Instagram, Monday, August 31, and clapped back at the haters who've accused her of getting plastic surgery.
She captioned the photo: "The more I see photos on social media that are filtered, contoured, eyelashes, extensions, & retouched - the more important it is to post #nofilter, real, everyday photos," Frankel wrote. "I want to show our daughters (and sons) a realistic female image. #THISiswhatilooklike #thisisme #unfilteredselfie #noglam #workingmom."
Article continues below advertisement
BETHENNY FRANKEL DECIDING WHICH 'REAL HOUSEWIVES' GET FIRED: SHE'S 'MEDDLING BEHIND THE SCENES'
Her fans praised her self-love message, with one user commenting, "Truth! My greys and wrinkles show a life lived hard, yet well!" while another fan wrote, "Much love and respect. You are beautiful on the inside and out."
One fan did question the photo, saying, "Yea, but you have had a lot of work done… so are you really showing a real pic???" The Skinnygirl mogul commented back admitting that she "had Botox injected into my jaw years ago after years of grinding and jaw muscle building and increased pain."
Article continues below advertisement
The former RHONY star has always been conscious of living a healthy lifestyle and recently revealed that she and her daughter were going to try a vegetarian diet. She revealed on her Instagram Story on Sunday, August 30, that her 10-year-old daughter Bryn, asked if they could adopt the vegetarian diet.
"Bryn wants to be a vegetarian cause she loves animals, so she's asked me to do it with her," the loving mom said. "I used to eat this way, so let's see how it goes." The media mogul showed off her cooking skills by making a cauliflower pizza with vegan mozzarella cheese.
"The key is to use a pizza stone & crisp both sides of the crust on high heat before adding toppings," she instructed her fans.
Frankel shares her daughter, Bryn, with estranged ex, Jason Hoppy. The couple separated in December 2012, and Frankel filed for divorce a month later.