NEWS
Beyonce And Jay Z Dump Kanye West Over His Lack Of Respect For Privacy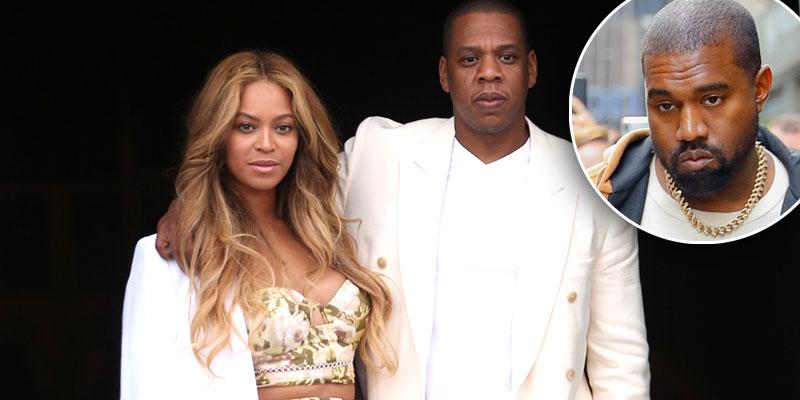 Friendship over! Beyonce and husband Jay Z no longer communicate with Kanye West, not only because they disagree with his support of President Trump but also because they can't trust him to keep private correspondents private anymore.
A source told OK!: "This is a man who leaked texts from his mother-in-law, Kris Jenner. If Kanye feels comfortable leaking private correspondents from family members, he wouldn't think twice to expose friends. Beyonce has no time for this, she hates the circus he has created around himself and refuses to be part of it. Jay has more patience and sympathy towards Kanye's mental health struggles, but if the choice is between a friend and his wife, his wife will win every single time."
Article continues below advertisement
KANYE WEST STEPS OUT AFTER TAYLOR SWIFT THROWS SHADE IN NEW MUSIC VIDEO
The source added: "It is not just Beyonce and Jay that Kanye's erratic behavior has pushed away, Chrissy Teigen and John Legend no longer are close, and even members of the Kardashian family now think twice before they hit reply to his latest rants."
But don't worry about Bey and Jay, we just spotted them cruising around the Hampton on a luxury boat with Kanye preferred method of communication Twitter CEO Jack Dorsey aboard, who insiders say the couple are discussing future projects with.
Earlier, a source had told OK! that Kanye could screenshot any conversation which was a major concern for his friends.
The source had said: "If Kanye has the balls to screenshot and post a text from his mother-in-law, he will do it to anyone. At the moment, it is pretty much taken for granted that any private communication with Kanye will be made public.
"Hollywood could ignore his political views and even his Twitter meltdown, but once you start leaking private conservations, it's over. No one will ever trust him again. He won't be invited to private events and parties anymore. If a man is willing to betray his own wife and daughter, going public with abortion plans, no one is safe."
Article continues below advertisement
BYE-BYE, BOOBS! CELEBS WHO HAD THEIR BREAST IMPLANTS REMOVED
The news had surfaced when it was reported that the rapper had been scrolling through his phone contacts while trying to text a his friends when everyone seemed to be ignoring him.
Meanwhile, Kanye is desperate to get on the Arizona election ballot as he needs another 37,769 signatures over the next week to ensure his representation in the state's ballot.
The father of four had already failed to get enough signatures in Wisconsin which came as a blow to him. He had also bragged on Twitter about the number of states he had managed to register for.
"Praise God … look at all the ballots we're on On. Oklahoma, Arkansas, Vermont, West Virginia, Colorado, Iowa, Utah, Minnesota, Tennessee, Virginia," he tweeted.