NEWS
Big Brother Champ Rachel Reilly Discusses Eviction, the New HOH and Her Predictions for Next Week!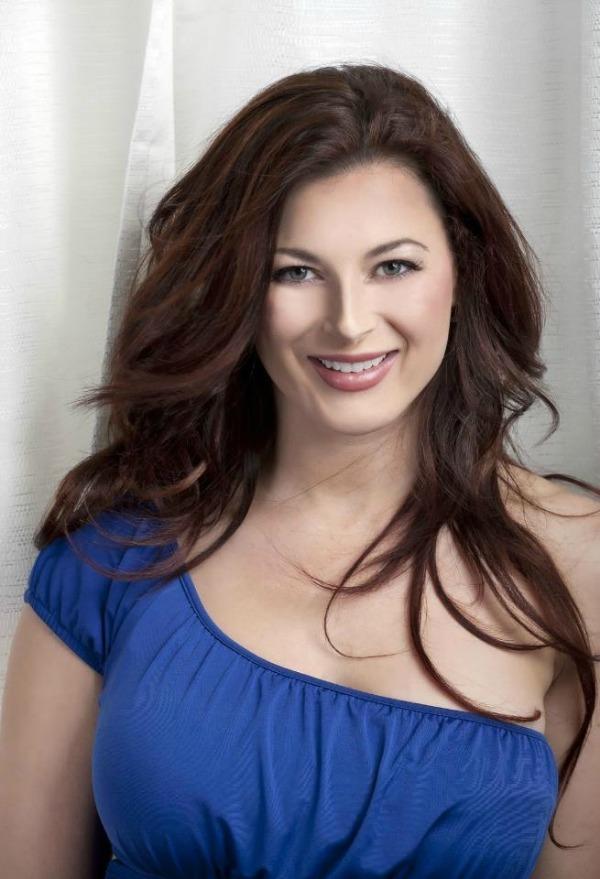 Big Brother 15 has been getting interesting and the latest episode was certainly no exception! BB champion and new OK! blogger Rachel Reilly is here to weigh in on the show's biggest nail biter yet! Take it away, Rachel!
Thursday's episode promised more drama, yet, surprisingly, this was the first eviction that was a clean sweep with a unanimous vote to evict...Aaryn! Oops! I mean Kaitlin.
You would think that after all of Aaryn's shocking behavior that the house would finally evict her. However, like a racist cat with nine lives, Aaryn survives another week in the house as the houseguests decide Kaitlin is the bigger threat. Or is she?
Article continues below advertisement
Watch: Julie Chen Reveals Her Opinion on Why Aaryn Is Making Such Hateful Comments
The episode starts off with the house still reeling over the drama of figuring out who the secret BBMVP is. They don't know it's actually America, and paranoia always leads to drama on Big Brother!
With all the "mean girls" on the block—Aaryn, Kaitlin and GinaMarie—it doesn't take long for them to throw each other under the bus and strike deals with anyone and everyone who will listen.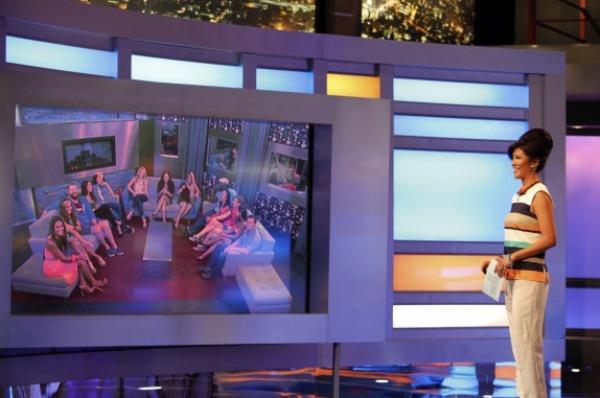 Rumors swirl and Kaitlin's told she's a pawn. GinaMarie is confused as to why she's on the block. And Aaryn knows she's been a whole new level of mean, so she's scrambling to be nice for a little while. The "Mean Queen" promises people she will not put them up…but she promises EVERYONE she won't put them up or vote them out.
Basically Aaryn, the "poor lil' victim," is going to pretend to be a nice girl the rest of the summer. She still has no clue of the extent of damage she's already done inside and outside of the house.
Article continues below advertisement
Helen and Amanda, who at this point just want to get competitors voted out of the house, decide that Kaitlin is the bigger threat.
Meanwhile, my sister Elissa will do anything to get her archenemy Aaryn out of the game—even if it means "stirring the pot."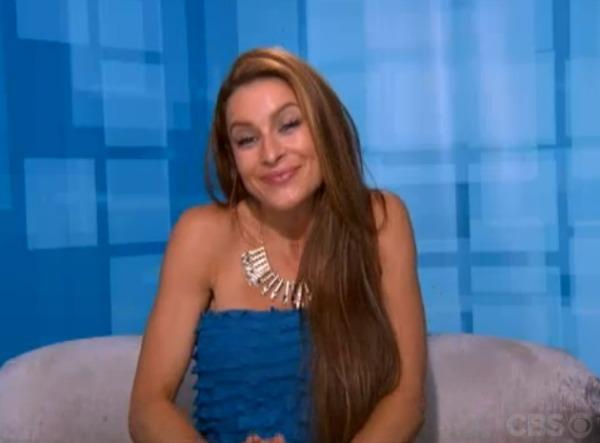 To do that, Elissa goes straight to Kaitlin and convinces her to have a house meeting in order to get to the bottom of who is trying to get her ousted from Big Brother.
Elissa tries to call out Aaryn for all her troublemaking, while Aaryn tries to call Elissa out for the same thing. Basically they are going to be at war until one can get the other out. And until that time comes, it will just make all the other houseguests uncomfortable in the process.
Photo: See a Cute Pic of Elissa With Her Sister Rachel Reilly!
My personal opinion? I think my sister Elissa is SO FED UP with Aaryn at this point and literally over her and her mean girl attitude. Sadly, she has to live in the same house with Aaryn with no outside distractions.
Article continues below advertisement
I think I too would break down and want to be voted out of anywhere Aaryn is living, but I know Elissa will stick it out. One thing about us Reilly sisters is that we are fighters and we don't give up!
That said, the house decides they want to keep Aaryn. While this is understandable for strategic reasons, I was hoping that Aaryn would go home this week for humanitarian reasons.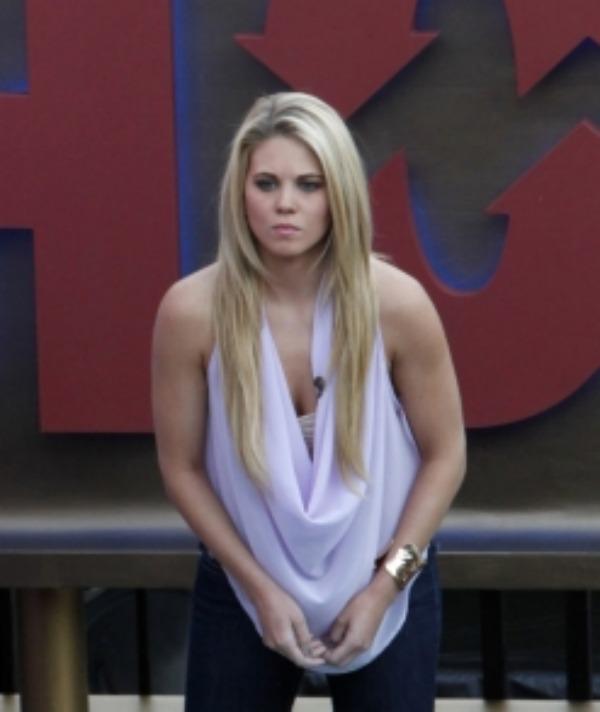 The house unanimously votes to evict Kaitlin. It's the first time this season the house has come together to make a unified decision.
Was Kaitlin doomed because of her showmance with Jeremy or because she wasn't in a good alliance? In my opinion, Kaitlin essentially did not win enough competitions, but she competed enough times for the other houseguests to see that she could be a formidable opponent down the line.
Article continues below advertisement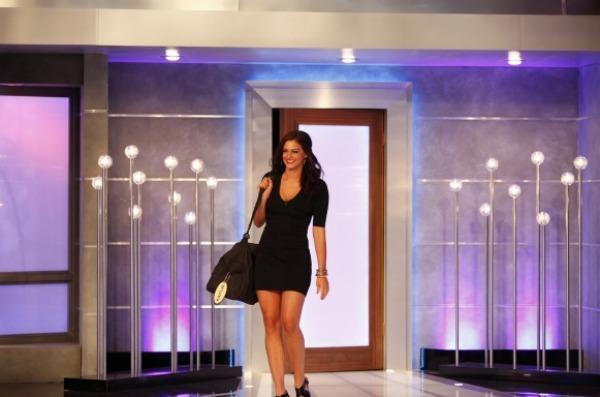 I think if Kaitlin would have made a solid alliance with McCranda, Elissa, Helen, Andy and Candice, she would have stayed. Even if she would have made an alliance with the other side of the house, she more than likely would have stuck around. Instead, she just seemed to give up on the campaigning. She would have been completely blindsided if it weren't for Elissa telling her to throw a house meeting and call everyone out (there was some method to Elissa's madness.)
I don't think the Vegas style roulette wheel HOH competition could have been more intense. Houseguests were instructed to roll a giant marble down a board and into one of the numbered slots on the wheel. Whoever got the highest number would be the new HOH. Amanda was so close to Aaryn's perfect score of 36, and Elissa literally almost tied it—her ball landed in the slot next to it.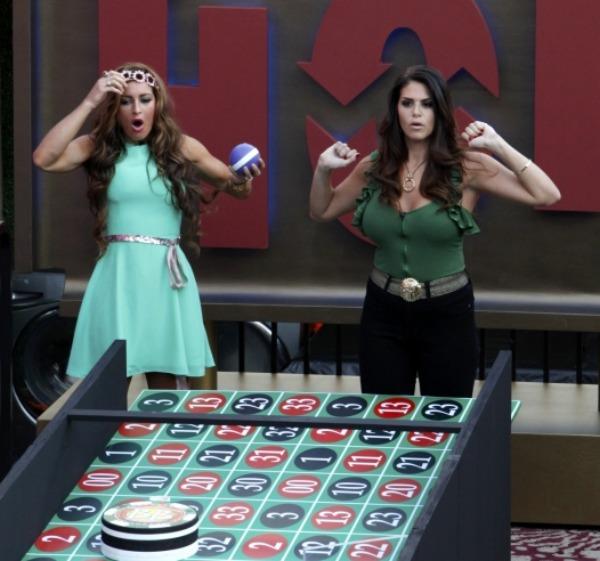 This HOH could not have come out worse. UGGGGH! I predict that now that the "Queen of Mean" is the HOH she will nominate Howard and Spencer or Howard and Elissa.
Article continues below advertisement
From reading twitter, I think that America will pick Spencer or Amanda as the third nomination. And since Elissa can't play veto, she may be in trouble this week. However, I think Elissa can convince people that she needs to stay and Helen should hopefully be able to influence who Aaryn nominates since she promised to work with her.
OK! Reality Recap: See if Rachel Reilly's Predictions for Last Week Came True
I predict Howard goes home next week. If that happens, it will be a big disappointment because one of the house's few good people will be gone.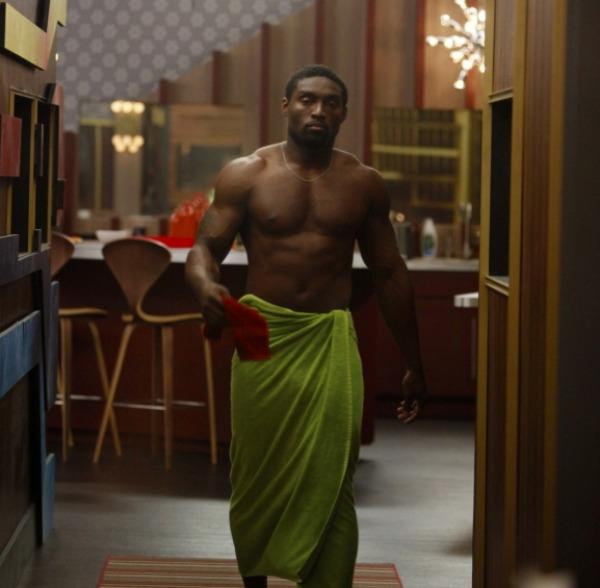 It also means Aaryn would make it on the jury.
In the end, my sister sums up the situation of Aaryn as HOH best:
"Aaryn, get a life! I don't even think about you." – Elissa, Big Brother 15
If you're obsessed with competitive reality shows like me, I'll be blogging with y'all the rest of the summer, so follow me on twitter @RachelEReilly and tweet your questions to @writeadr and @OKMagazine.