NEWS
OK! Exclusive: Bill Rancic And Wife Giuliana 'Definitely Talking About' Baby No. 2, Says 'Duke Is Hoping For A Sister'
Bill and Giuliana Rancic have been open about everything in their relationship from fertility struggles to health issues. So it's no secret that the couple is hoping to expand their family by welcoming a second child – but no one is more eager than their 2-year-old son Duke!
The entrepreneur exclusively opened up to OKMagazine.com about baby plans, Giuliana's relationship with her new Fashion Police costars and his most recent role as judge for Verisign's Domain Name Contest!
Article continues below advertisement
OKMagazine: What do you think about Fashion Police with Kathy Griffin?
Bill Rancic: I think Fashion Police is great. Obviously you can never replace Joan Rivers, but I think Kathy is doing a great job. I know it's doing really, really well in the ratings and they're clicking. Everyone on that panel, Brad and certainly Kelly, who we're friends with, it's a good chemistry and Kathy's hilarious.
OKMagazine: Do you have any updates on when you're planning to welcome a second child?
Article continues below advertisement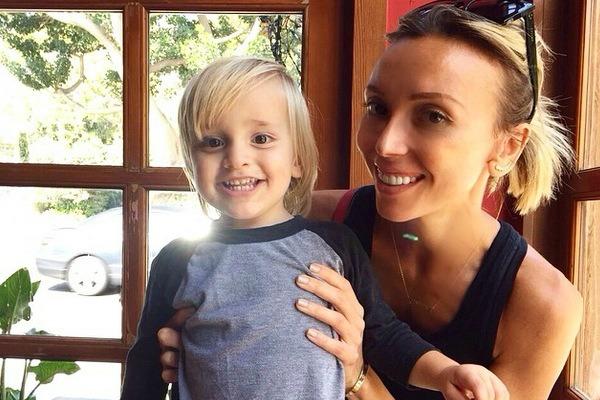 OKMagazine: How are you able to have a successful marriage in the spotlight with your wife?
BR: I'm very lucky because I married my best friend. We do everything together. We're partners in the restaurants together, we're partners in XO, G wine. But we have one simple rule and that's family first. We don't negotiate that rule. We know that family is everything and we have certainly been through challenging times over the last eight years and you realize that the little things don't matter and family really is what it's all about.
OKMagazine: You've teamed up with Verisign for their "Internet Official" .com Domain Name Contest. Tell us about the contest.
BR: We're looking for the best .com. So we would love for your readers to go to VerisignInternetOfficial.com and we're going to award up to $35,000 for the person who comes up with the best .com. The one that's most original, keyword rich and one that is memorable. Myself and four other judges are going to be judging and on July 3rd we're going to give away the grand prize. So it's an opportunity for someone to win a lot of money and to get their .com up and running.
Article continues below advertisement
OK! News: The Hosts of Fashion Police Release Loving Statements for Joan Rivers
OKMagazine: How has the Internet impacted pop culture, society and business?
BR: It's incredible when you think back to 1985 when the first .com was born and I don't think anyone had any idea of what was about to unfold. It's given people the opportunity to do business with the world for people who may have not had a lot of money to start. It's helped people launch their blogs, let their voice be heard. It's had an incredible impact. When I think back to the last thirty years, I can't even put my arms around what the next 30 years looked like. I'm sure my son Duke will be teaching me about what's happening on the Internet.
OKMagazine: What are your tips to succeed in business and in life?
BR: A couple of things have helped me along the way and what I have learned from pretty successful entrepreneurs, and one is you have to stop talking about it and start doing it. There is a term called practical execution. So many people go through this world and they talk one heck of a game, but very few people actually deliver. So I've learned that your actions have to speak louder than your words. Secondly, you have to be willing to adapt. And lastly, it's about risk. It's about taking risk, respecting risk and converting that risk into success.
Are you excited that Bill and Giuliana are talking about welcoming a second child? Tell us in the comments below or tweet @OKMagazine!