NEWS
OK! Exclusive: Why Workaholics Star Blake Anderson Wants Miley to Wear His New Clothing Line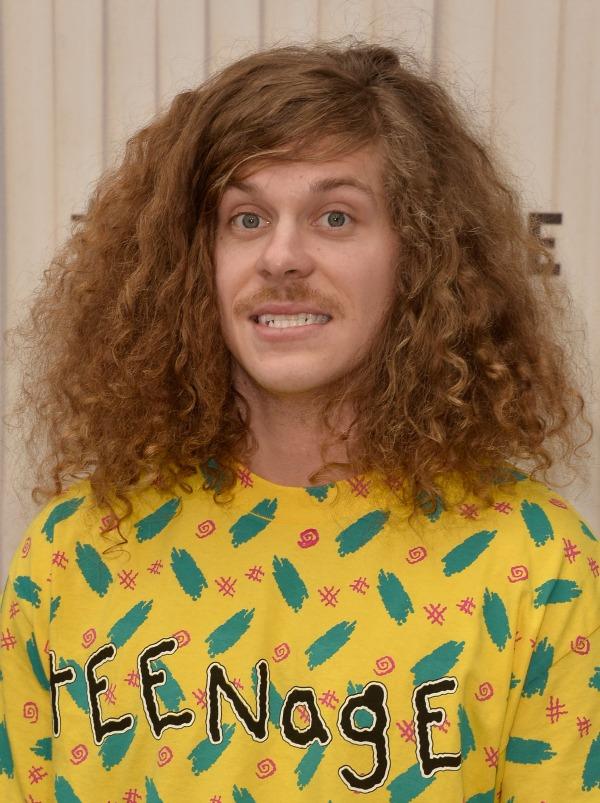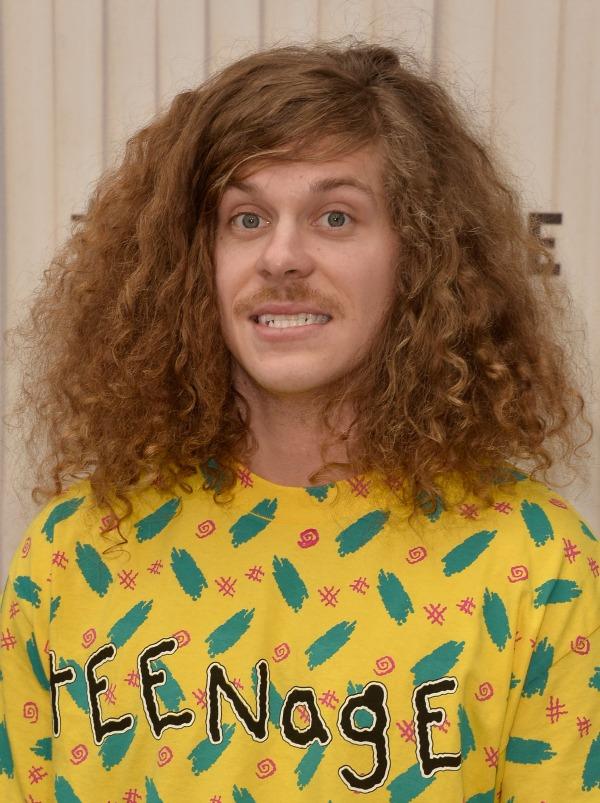 Blake Anderson is bringing new meaning to the term Workaholics. As if starring in a Comedy Central hit show wasn't enough, he went out and created himself a second job. Blake and his wife Rachael Finley teamed up to create their Teenage clothing line, a collection of T-shirts and apparel that is as fun as it is eye-catching. And that's a lot.
We spoke with Blake about creating the company, messing up the orders (yes he's the one responsible for shipping them!) and how he would love to see Miley rock one of their tees.
Article continues below advertisement
WATCH: Celebs reveal which TV shows they have to catch up on this summer
OKMagazine.com: Now that you have a fashion line, how do you decide who gets a free t-shirt?
Blake Anderson: All the homies if they want them, they just have to come by and get some! I don't know, that's something I guess I'm learning to deal with. Who gets the free t-shirts and who's gotta pay?
OKMagazine.com: You should get a t-shirt cannon and just shoot them out to your friends.
BA: Oh, absolutely. Actually I'm well trained in the t-shirt cannon. We used them for a live sketch we did and they're pretty dangerous when you shoot them in closed spaces.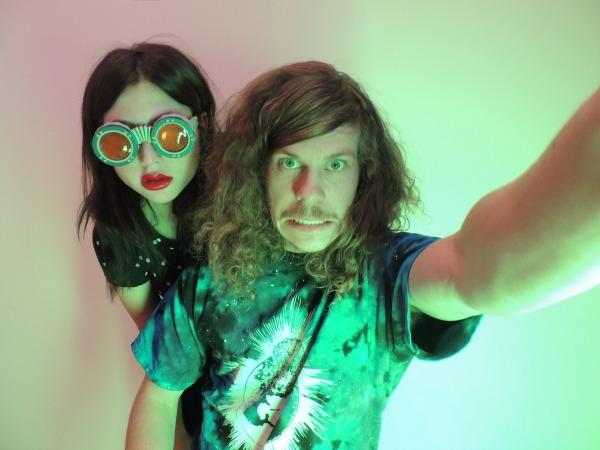 OKMagazine.com: So why fashion? How did this company start as an idea between you and Rachael and how did you make it come to life?
BA: It was a perfect fit in a way, because I've always been sort of a t-shirt junkie, I've always searched out cool shirts my whole life and eBay and all that, and when I met Rachel she was doing some modeling in the fashion industry. The more I was hanging around her and the more I was getting free clothes for Workaholics and everything, you start to learn things about the business. So we were like, well maybe we could do this? And why not give it a shot? We just jumped into it not knowing everything but kind of having a little bit of Rachael's knowledge, and so far so good. She's actually really awesome, she's more of the brains than I am. I just tell her what I like and she makes it work.
Article continues below advertisement
OKMagazine.com: If you did know everything about the business it might have been more intimidating to get started.
BA: Totally. I think that's the best way to approach a lot of situations. Even when we first got Workaholics, it's grown into these new situations where it's like sink or swim, but sometimes it's the ignorance that gets you as far as you can. With the t-shirts and this stuff, we were like, 'We want 14 colors and all-over prints' and they're like, 'No, that's not possible, you'll be spending way too much money and you want to have more of a margin of profit' and it's like, we just kinda want to make the shirts we want to make without any prior knowledge of what's going to sell.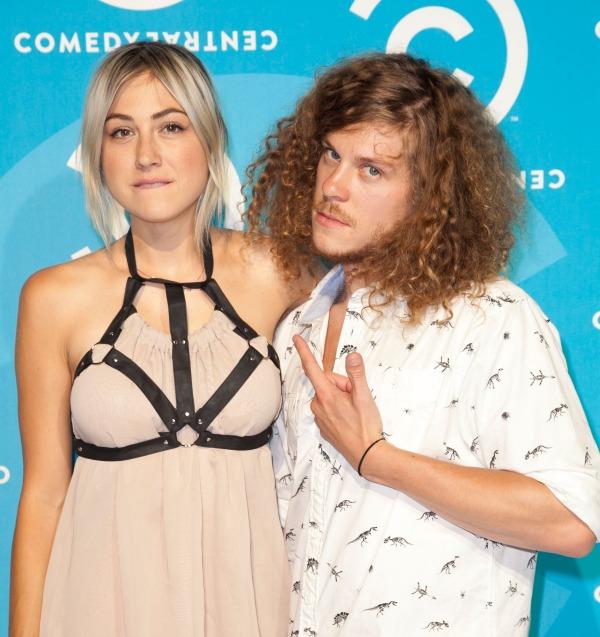 OKMagazine.com: Do you and Rachael have a similar style? Do you ask each other's opinions on clothes a lot?
BA: Well I mean, I like the shoes she wears sometimes but I don't know if we're gonna be switching dresses and stuff like that. I think part of the reason it has been successful is I really do believe in Rachael as far as a fashionable eye and I'm inspired by her. We have things in common but I'd say she's a lot cooler than me. When we go out, I always ask her opinion and I feel like she's pretty honest. As far as anything she puts on, as a guy you know to tell them they look absolutely fabulous. There's never anything wrong with what Rachael's wearing.
Article continues below advertisement
OK! News: Damn, Kim Kardashians abs are looking good!
OKMagazine.com: How involved are you with the business from the designs right down to shipping the products?
BA: Well the whole company is just me and Rachael and so yeah, we both design and send out our graphics to get them put into the process of making them and then when the orders come in, pretty much every 4 or 5 days we sit in front of the TV or listen to music and send them out. So if you get a wrong order or wrong t-shirt, that's all my fault. It's probably because I was really drunk and I mess up a lot. I feel like people are pretty forgiving when they realize I'm the dummy behind the packing.
OKMagazine.com: They might even get something they like better than what they ordered!
BA: You know, that's actually happened a few times where I've sent out the wrong tee and they're like, I'm good with this one, I like it better. It's a weird way of marketing but it's still successful.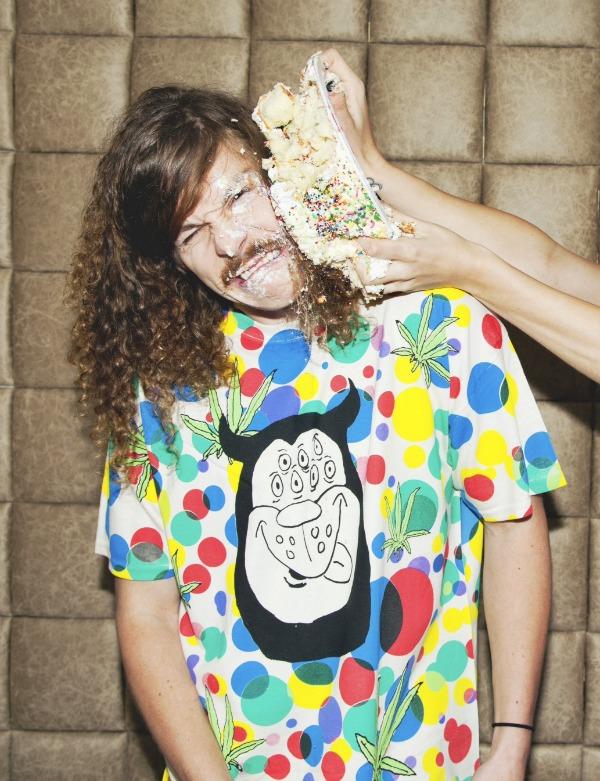 OKMagazine.com: Have we seen any of the shirts on the show yet and which ones seem to draw the most attention from strangers when you wear them?
Article continues below advertisement
BA: Yeah we had a couple last season I wore in some scenes. I think you can expect to see more, the more we make and the longer we're in the biz. Originally one of our first ones we had was the Happy Happy Joy Joy with all the weed leafs and Ren and Stimpy and the polka dots. It was hard not to get comments on, but now that we're getting kinda good at it, a lot of our new stuff is really crazy and I get quite a bit of comments when I go out.
OKMagazine.com: Teenage is a cool name for the company, but what were you wearing when you were a teen?
BA: It hasn't really changed too much when I look back at yearbooks and stuff. It was a lot of Aaahh!!! Real Monsters t-shirts and a lot of, a lot of wrestling t-shirts. I was pretty obsessed with wrestling as a youngster. X-Men, Marvel, all that stuff. I really haven't changed my look too much other than I have a mustache now and my hair is longer.
Article continues below advertisement
PHOTOS: Who was named our Hottie of the Day today?
OKMagazine.com: Was there anything you absolutely hated wearing?
BA: Yes, turtlenecks. Me and turtlenecks are not friends.
OKMagazine.com: How about now when you have to get all dressed up for fancy award shows?
BA: I'm learning to adapt a little bit. I pretty much figure a collar will do but as time goes on I'm hoping I learn how to throw a suit on or something. I've still got some time. I'm not the president of the United States yet.
OKMagazine.com: And since the website is boredteenager.com, what were the things you were doing when you were actually a bored teenager?
BA: It was kind of a lot of what I do now as well, just exploring with alcohol and we used to just film a lot of stupid videos. We used to hang out in the park and we did some backyard wrestling. I was a really dorky kid, just bored really. I think that's where it all spawns from. When you're bored you tend to get creative and that's what we did, a lot of homemade movies and drinking.
Article continues below advertisement
OK! News: The most insanely stupid plays in sports history
OKMagazine.com: If Twitter and Instagram existed then, what do you think you would've been posting?
BA: I'm so glad it didn't and I often think about if all this social media was back then because I'm pretty sure Hulk Hogan would have a restraining order on me. I'm still a huge fan but back then it was almost as if he were a god to me. I have been in a room with him and I did definitely get very silent and afraid to take a picture but I play it cool, I think I play it pretty cool.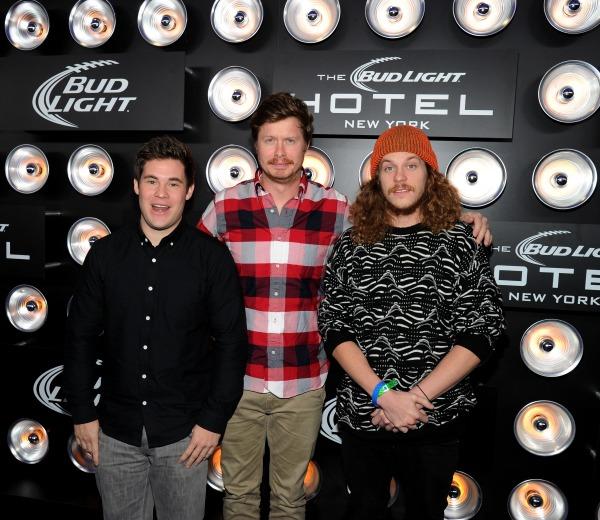 OKMagazine.com: On the other hand, has the reverse happened where you found out about celebs that are a big fan of yours?
BA: Very recently we saw Woody Harrelson said he watched the show and I think we all kind of lost our minds. I think Adam (Devine) even emailed back and forth with him and hopefully we're trying to get something where he would do an episode. So I think that was the biggest one just because, like come on. He's a comedy legend and at this point he's just a legend, not even comedy. I know Justin Bieber said he's watching, and Miley too. We just let it live and they keep saying they're watching. So shoutout to them, they're cool for that.
Article continues below advertisement
OKMagazine.com: You should send them some of the t-shirts to wear!
BA: I was just talking about that yesterday. I was like, I wonder if Miley would rock some of our gear because she seems cool. And hey, I wouldn't have a problem seeing our t-shirts all fringed out on her.
WATCH: We hit the red carpet at the American Comedy Awards
OKMagazine.com: And anything you can tell us about the new season of Workaholics?
BA: Well we get back into the room at the end of this month so I'm sure we'll have a ton of weird stuff coming out and hopefully we can get some really cool guest stars for this season. I think were going to really shoot for the moon. There's always spots reserved for Jamie Foxx if he wanted to come through or Denzel, Jean Claude Van Damme, Kurt Russell these are all names that were open to. Anyone that wants to show up we're pretty open. I wont expect the show to change too much, it will just be wild and crazy forever hopefully.
Do you have any of Blake's Teenage t-shirts? What's your favorite episode of Workaholics? Tell us in the comments below or on Twitter @OKMagazine.