NEWS
'Blue Valentine' Director Derek Cianfrance Says it was a "Dream" Working with Ryan Gosling & Michelle Williams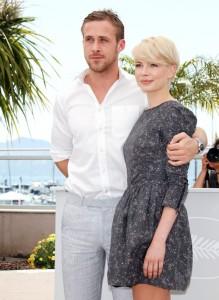 On Thursday night, OK! talked to Derek Cianfrance at FINCA's 25th Anniversary Gala honoring Natalie Portman as their Ambassador of Hope for the Creating Pathways Out of Poverty event. Derek dished about all the details of his latest project, Blue Valentine, starring Michelle Williams and Ryan Gosling.
"It was just a dream come true to work with them. I had known Michelle since 2003 and Ryan since 2005 and we were all just dying to make this film together and it took so long to have the opportunity to do it, but once we did it, it was a dream," Derek exclusively told OK!.
Article continues below advertisement
OK! NEWS: HAPPY 30TH BIRTHDAY RYAN GOSLING!
Derek didn't want to rush into anything. He waited until the moment was right for both Ryan and Michelle, his "dream" team.
When asked about the chemistry between Ryan and Michelle, Derek responded, "I felt like I was making a documentary of two people falling in love. We really were able to capture this real chemistry, this real relationship, this real friendship that came with Ryan and Michelle really getting to know each other on screen."
Derek is also excited for Michelle's next big role. The actress will play Marilyn Monroe in the upcoming film, My Week With Marilyn.
OK! NEWS: 'BLUE VALENTINE' TO APPEAL NC-17 RATING
He told OK! what kind of Marilyn Michelle will be and how she reminded him of the screen queen while filming Blue Valentine. "There's scenes in this film (where) Ryan and her were on the floor of this bathroom doing this sexual scene and I (was) like, 'She looks just like Marilyn Monroe here.' She'll be incredible. She's got something inside of her that has the same power (as Marilyn Monroe)."
Article continues below advertisement
Even when giving it her all onscreen, Michelle never forgot her most important role yet: mom.
Matilda, Michelle's daughter with the late Heath Ledger, spent a ton of time on set. "It's amazing to see Michelle with her daughter. She's just such a natural giving, loving person. Anyone would be so lucky to have her as a mom."
Blue Valentine hits theater everywhere just in time for the new year on Dec. 31.