NEWS
Brad Womack Says He "Dodged a Bullet" After Breaking Up With 'Bachelorette' Emily Maynard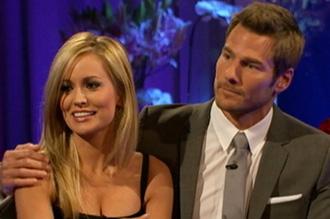 Article continues below advertisement
"I have no interest in watching," Brad told local station ABC 13 about Emily's journey on The Bachelorette. "All I'll say is she's a helluva woman and I hope it works out."
In not such surprising news, Brad is still single and admits that he's only been "on one date in the past year." But that still doesn't mean he has feelings for Emily. By the sound of it, he's glad it's over between them.
"I just hope it works out for her," he added, before saying that he hopes he can find a girl who likes the real Brad and not The Bachelor Brad.