NEWS
Bradley Cooper Finds Oscars Experience 'Surreal'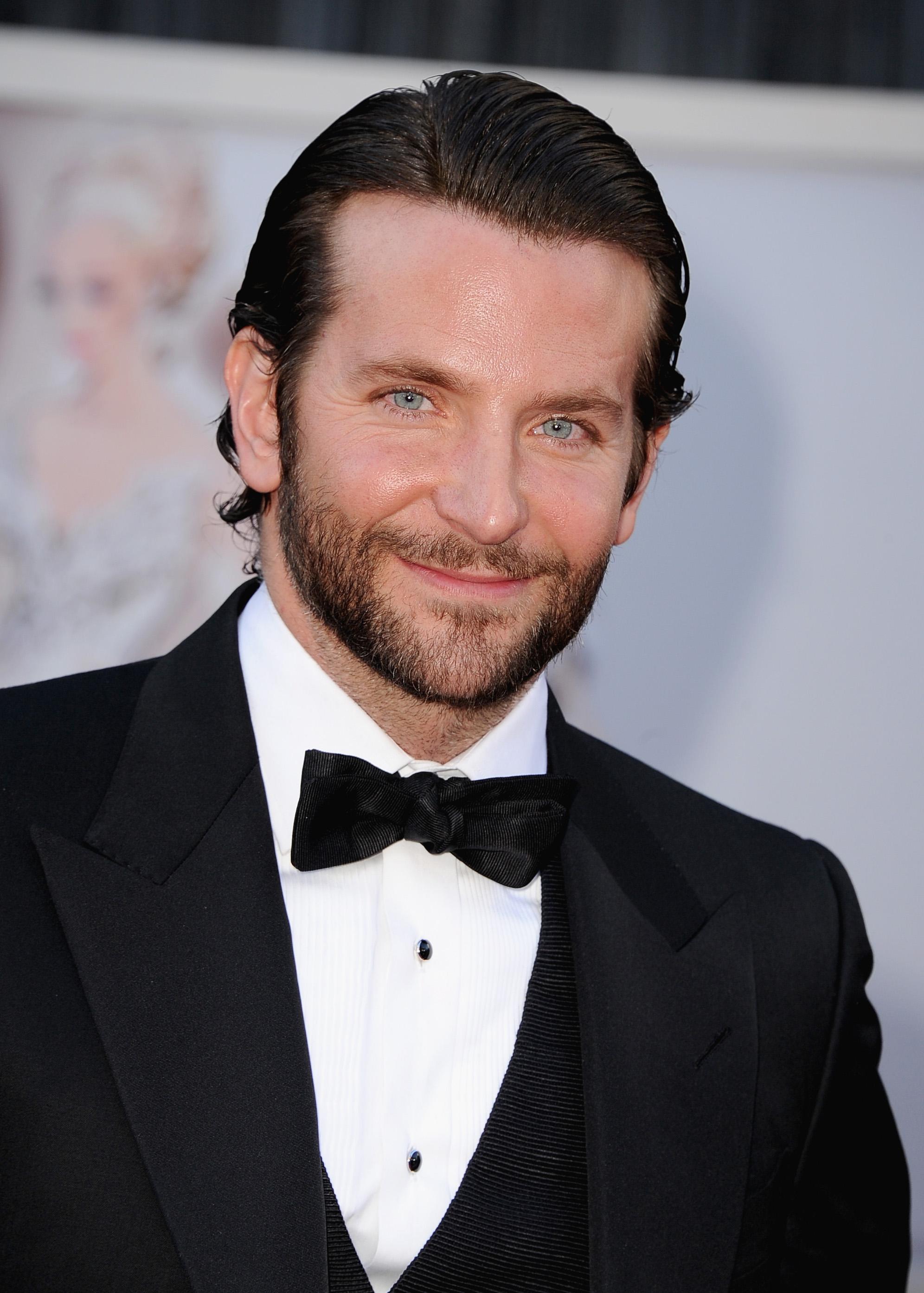 Despite a busy season of high-profile awards shows, Bradley Cooper tells Ryan Seacrest being at the Oscars is "surreal."
When asked whether or not he feels his Silver Linings Playbook role has changed the path of his career, a clearly elated Bradley told the E! host, "I don't know. The one thing I do know is that it's incredible to be here today with my mom and to be here for this movie that Robert DeNiro was in. It's surreal."
Article continues below advertisement
Watch a Live Stream of the 2013 Oscars -- Red Carpet and the Big Show!
Rather infamously now, when the Best Actor nominee was a student at NYU he appeared on an episode of Inside the Actor's Studio during which he asked Robert DeNiro a question about his career. Now, years later, he's brunching with the Hollywood icon just hours before his walk down the red carpet.
"We hung out a little bit," laughed Bradley.
Will Anne Hathaway's Short Hair Earn Her The Oscar?
The Philadelphia native's adorable mom Gloria was on hand to gush over her son and handled the red carpet like a champ.
"I was very excited," Gloria said when asked about her reaction to her son's Oscar nomination. "He did a lot of work on this movie and it's very exciting to be here. This is my first Oscars."
A beaming Bradley said, "You're really holding it together! She's doing well. She's a pro."