NEWS
Bradley Cooper, Glenn Close & More Celebrate Finding Neverland Director Diane Paulus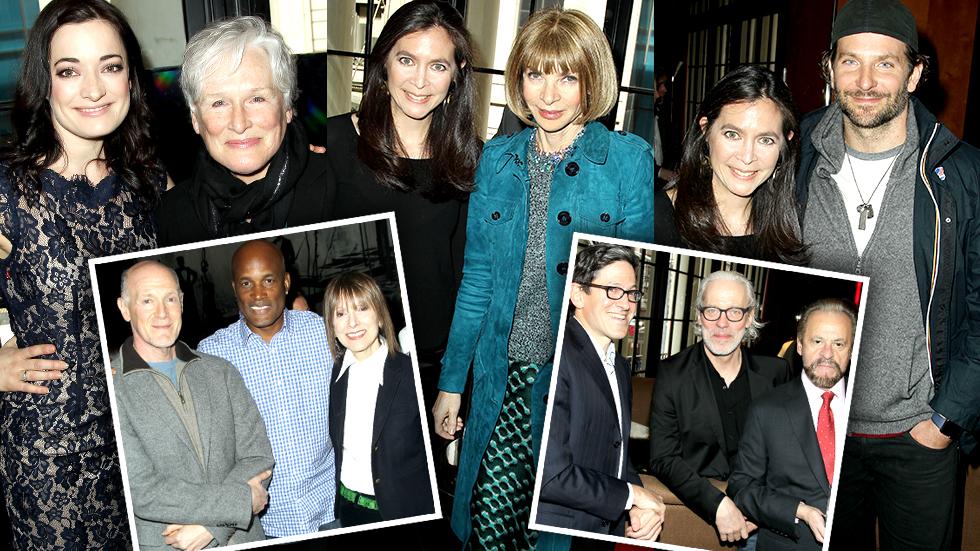 Finding Neverland director Diane Paulus was the guest of honor at a luncheon Thursday for her work and commitment bringing the famed story to Broadway.
The lunch was presented by Broadway Across America at the Lambs Club in New York City's theatre district and brought out celebrity fans, all of which have seen the newest show on Broadway.
PHOTOS: Finding Neverland Broadway Premiere
The Elephant Man star Bradley Cooper, who reportedly saw the show this week with Russian model Irina Shayk, attended the luncheon along with the likes of Glenn Close, Vogue Editor-in-Chief Anna Wintour and Zac Posen.
Article continues below advertisement
Finding Neverland opened to rave reviews on April 15 at the Lunt-Fontanne Theatre in New York City, based on the Academy Award®-winning film of the same name. Starring Tony nominees Matthew Morrison as Peter Pan creator J.M. Barrie and Kelsey Grammer as the stage producer Charles Frohman, the well-known story follows playwright J.M. Barrie as he summons the courage to become the writer – and the man – he yearns to be. Barrie finds the inspiration he's been missing when he meets the beautiful widow Sylvia, played by Laura Michelle Kelly, and her four young sons.