NEWS
Bradley Cooper Has Been Staying Indoors To Protect His Mom From The Deadly COVID-19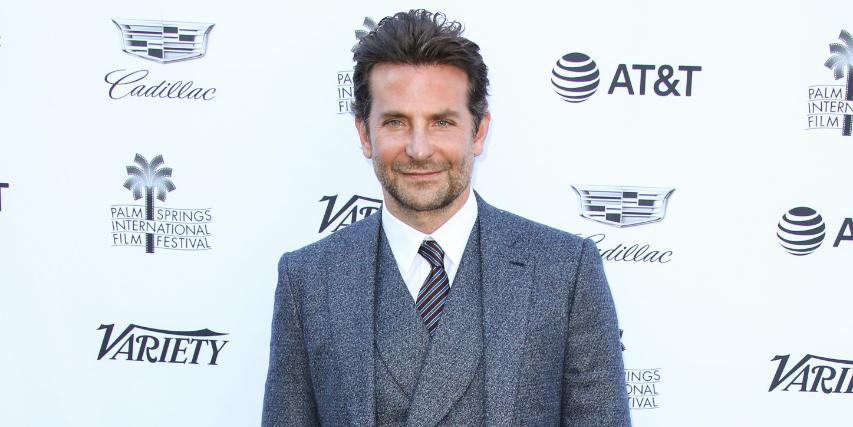 Bradley Cooper has spent a large part of the lockdown at home, trying hard to ensure that his 80-year-old mother doesn't get infected with the novel coronavirus.
The 45-year-old Hollywood actor opened up about his experiences in the lockdown and what it took for him to ensure that his mom stays safe and secure from the virus that has already infected over 25 million individuals worldwide.
Bradley spoke up about his experiences as the anti-COVID-19 guard to Interview mag and explained that he was with his daughter, mother, and two dogs. He also said that neither of them has left the house.
Article continues below advertisement
BRADLEY COOPER PLAYING MOVIE MOGUL, CANNABIS MEGA-INVESTOR & STREISAND EX IN NEW FILM
The actor shares a three-year-old daughter named Lea with his ex, Irina Shayk.
The Hangover star explained: "My mother is going to be 80, and she has a colostomy bag, so I can't let anybody in the house.
"And I can't leave the house, because if she gets it, it's over."
Bradley has also been busy with his young daughter while he is indoors in the lockdown and is doing everything he can to ensure that she is entertained.
The experience is like running a "one-man pre-school" from home, jokes the actor who lost his father to lung cancer back in 2011.
"We live in a little townhouse, thankfully there's a backyard. I'm running a one-man pre-school. We get up, we do swim class in the bathtub," he said.
The interview, it seems, took place earlier this summer since the actor has been spotted around after that.
JENNIFER GARNER AND BRADLEY COOPER'S LONG TIME FRIENDSHIP POSSIBLY LEADING TO MORE
Article continues below advertisement
The handsome Hollywood heartthrob and A Star Is Born actor was seen catching up with actress Jennifer Garner as the two spent some time on the beach after splitting up from their respective lovers.
Bradley's daughter Lea had also joined the two on what seemed like a fun day out.
The actress shares three kids with her ex-husband, Hollywood hunk Ben Affleck. The timing of their date was remarkable. Jennifer Garner was said to have broken up with her 42-year-old businessman and boyfriend John Miller a day before her day on the beach with Bradley.
Meanwhile, the actor called it quits with the Russian model Irina after being with her for four years.
With so much happening between them post the breakup, fans speculated that there could be something more between the two than a friendship. However, despite the floating rumors around their companionship, the two have continually insisted that they are nothing more than just friends.