NEWS
2 Louisville Cops Shot Amid Protests For Breonna Taylor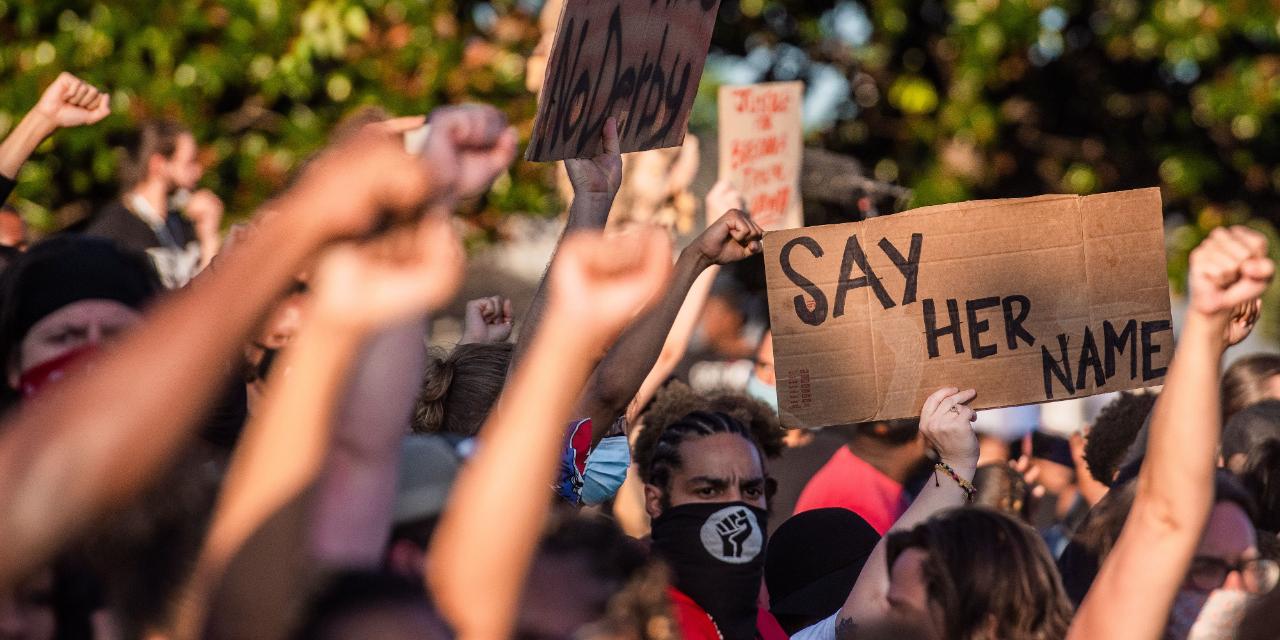 Mayhem swept across the city of Louisville after a Kentucky grand jury ruled that only one of the three officers involved in the shooting death of Breonna Taylor would face charges.
Angry at the jury's decision to not charge the three officers with murder, crowds took to the streets of the city in which Taylor was killed to protest, leading to violent clashes between police and protestors. According to the Associated Press, two cops were shot, and a suspect was taken into custody.
Article continues below advertisement
Interim police officer Robert Schroeder said that the shooting took place on Broadway and Brook street at around 8:30 pm on Wednesday. Both the officers were rushed to the hospital at the University of Louisville and are said to be in stable condition.
1 OFFICER TO BE CHARGED, 2 WALK FREE IN SHOOTING DEATH OF BREONNA TAYLOR
Chief Schroeder expressed his concerns on the safety of officers in a press conference held after the incident. "That is very serious and a dangerous condition. I think the safety of our officers and the community we serve are of utmost importance," he said.
President Donald Trump took to Twitter to extend his support and prayers for the injured officers, saying that he has spoken to the governor and they are prepared to work together.
The streets of Louisville erupted after the grand jury's decision to not charge two officers who were involved in the shooting of Taylor. The jury said that it was just one officer involved in the killing of Taylor. The decision was made to indict Detective Brett Hankison on charges of first-degree wanton endangerment. Sgt. Jonathan Mattingly and Detective Myles Cosgrove see no charges stemming from the fatal incident, which took place March 13.
Article continues below advertisement
Demonstrators gathered on the street to chant Taylor's name and marched in cities across the United States, namely New York, Washington D.C., Las Vegas, and Philadelphia. People gathered in parks and public places, demanding justice.
Taylor was shot and killed over six months ago by officers who stormed into her home on a no-knock narcotics warrant. Her death led to several months of protests, at which people demanded immediate action on the three accused Louisville Metro officers. The police department fired Hankison.
KERRY WASHINGTON AND OTHERS BLAST BREONNA TAYLOR RULING: 'THIS IS SHAMEFUL'
People were seen breaking down into tears after the jury's decision arrived. According to reports, some asked to burn the city down. "That's it?" people questioned, "we get no murder charges?"
A Palestinian American activist told the New York Times, "It tells people, cops can kill you in the sanctity of your own home."