NEWS
Brian Friedman of 'X Factor' Loves Working With Simon Cowell: "He's Very Clear About His Vision"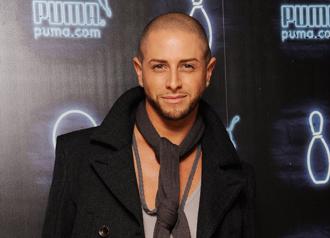 Fox's The X Factor has almost finished its first U.S. season. Before the big finale, OK! got the chance to talk with Creative Director Brian Friedman about the show and working with Simon Cowell.
Brian came from the UK version of the show and shared with OK! the biggest difference between that version and the American one. "The public there is a little more accepting over, you know, camp performances," he said. "They love to be entertained. Throw every single dancer in the country onstage, show them in crazy costumes, and it's accepted really well. I think one thing I miss from the UK show is we used to do disco week and crazy themes like that, and we don't really go that far here."
Article continues below advertisement
OK! NEWS: SIMON COWELL TELLS ASTRO TO BE HUMBLE POST 'X FACTOR' MELTDOWN
He continued: "But it's rightfully so because the constants here, I don't think they want to see Josh Krajcik doing a disco song. There's something to say about how awkward that may be, so I think the themes, keeping them a little more broad so that people can excel in their own genres is a positive thing."
How has it been reuniting with Simon? Brian spilled to OK!, "It's great. I've had years of working with him, so I know what it is he likes — as a judge and mentor, how he wants his contestants to look. He's very clear about his vision that he has for each of them. So it makes it really easy for me to go in and do my job. I don't have to start to read his mind."
OK! NEWS: SIMON COWELL JOINS TWITTER!
Any arguments? "Not an argument," Brian said, "but there are times when I would really love to go for a creative concept and he doesn't quite have the same views on it as I do, so you know, we've had differences in opinion, but in the end it is his choice because it's his acts that are onstage that are competing. It's his act that would go home."
You can catch The X Factor tonight at 8 p.m. ET on Fox.