NEWS
Britney Spears Beats Ashton Kutcher in Twitter Followers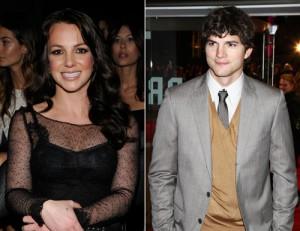 Britney Spears has taken the lead against the reigning Twitter king Ashton Kutcher in having the most Twitter followers. While Britney is rejoicing over the news, Ashton is saying, "I don't care." Sounds like a sore Tweeter!
OK! GALLERY: BRITNEY SPEARS GOES FOR A CRUISE, IS UNAMUSED
Britney has topped Ashton's 4,943,297 Twitter followers with a whopping 4,948,848th follower!
"This is really amazing! I love you all!" Britney Tweeted Monday. "I better get busy writing 4,947,608 thank you notes! U guys make me sooo happy!"
Article continues below advertisement
"WOW!!!!! #1 on Twitter!," she added. "Thank you! Tweet me some questions this morning! xoxo -Brit."
OK! GALLERY: DUDE, WHERE'S NATALIE'S BEVERAGE?
As for Ashton, his Tweet was just animated, but in a slightly different way.
"2nd most pop Q 'What do U think about Brittney having more followers than u?' "Ashton Tweeted during a press junket for his movie Killers. "Answer 'I don't care. Aren't u suppose 2B a movie reporter?'"