NEWS
Brit's Dad Is Selling Her Cars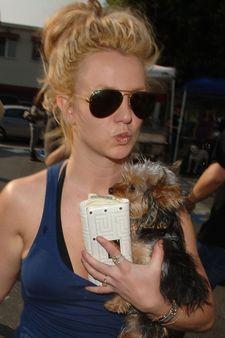 After being ordered on Monday to of Kevin Federline's legal fees, the conservators for Britney Spears are wasting no time tightening her purse strings.
During Monday's hearing, Commissioner Goetz authorized Jamie Spears and co-conservator, Andrew Wallet, to sell a few of brit's cars. The exact makes and models were not available and it's not clear how many of the singer's cars will be sold.
Article continues below advertisement
But just for fun, let's think: there's the white Mini-Coup, the grey Audi, the black Mercedes, the white Mercedes and at least two leased black Escalades...
Co-conservator Andrew Wallet made the request today in court. Britney's court appointed attorney, Sam Ingham, was also there. His response to the request: "I have no objection to that."
Meanwhile, the commish also signed off on an extension to the conservator's restraining order against Sam Lutfi. The order remains in effect until April 16. yesterday, the request was granted swiftly and without a showdown because Sam reportedly agreed to having the order extended. Apparantly he thinks it's best for both him and the Britster.
And, our reaction to that, as it was yesterday, is: UH-HUH!