NEWS
Broadway Actress to Leave Troubled 'Spider-Man: Turn Off the Dark'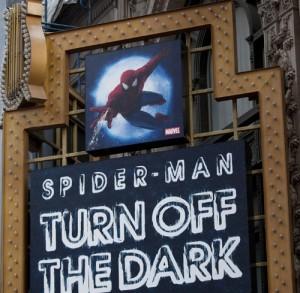 It seems that the already beleaguered production of Broadway's Spider-Man: Turn Off the Dark is suffering yet another set back, as lead actress Natalie Mendoza, who plays villainess Arachne, will be leaving the show after suffering a concussion last month during the show's previews.
The New York Times cites two people who work on the show and spoke to the paper on the condition of anonymity.
Article continues below advertisement
Natalie's reps and the producers of the show are said to be in the process of finalizing her exit agreement, with an official statement in the pipes for a few days from now.
Her character was created just for the show by director Julie Taymor, and is a role that requires her to fly through the air upside down at times. After suffering a concussion and subsequent painful headaches and nausea, this kind of action was difficult for Natalie to perform.
MORE ON:
Spider-Man: Turn Off the Dark