NEWS
Brody Jenner And Scott Disick Called Out For Promoting 'Racist' Face-Morphing App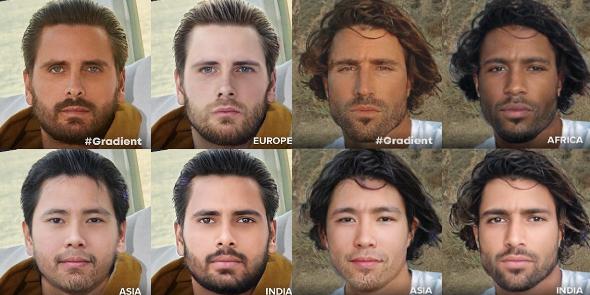 Brody Jenner and Scott Disick are facing strong criticism after promoting a face-morphing app that makes the user appear as if they are a different race.
The two posted the pictures on their Instagram and Twitter on Tuesday, September 22. Following the backlash, they have deleted their tweets and edited their Instagram posts.
In the pictures they had posted on Instagram, neither of the two mentioned that it was an ad; Jenner's post simply said that people need to check out the new gradient app, which is "crazy."
Article continues below advertisement
Following the backlash, he added the "#ad" at the end of his post.
Disick's post said that he tried the new filters on the app. He also posted different pictures, asking his followers for their opinion. Later, he also changed the caption to include "#ad."
The two have now removed the comment option on their Instagram. However, when they had posted the photos, their followers still had the option to comment. "How are so many people replying to this with an actual answer instead of being outraged that it's completely racist," one user commented.
In April, Kim Kardashian had also tweeted a similar picture, but specified that it was an ad. Her post said that she was at home checking out a new app that shows one's DNA ancestry. She added that it is "interesting and sometimes funny."
After Jenner and Disick posted the pictures, people called them out for racism — and even pointed out that they disabled the comments on the pictures following the backlash.
Article continues below advertisement
Judging by his latest stunt, who knows if Disick will ever get it together!