NEWS
Bruce Jenner Says He Doesn't Want to Continue Keeping up With the Kardashians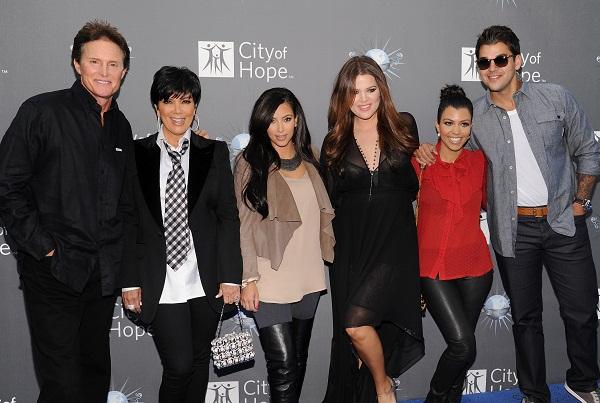 Watching the Kardashians watch Keeping Up With the Kardashians... this is like the ultimate fan experience, right? We're not sure. But E! offered us just that with Dishing it Out last night, a special featuring never-before-seen footage, in case you have not seen enough.
The whole fam (sans Lamar Odom and Kendall Jenner, who we assume was either modeling or grounded) got together to munch on desserts, including Rice Krispies Treats that Kim Kardashian supposedly made herself, and reflect on the past year in Kardashian.
Article continues below advertisement
Oh, Bruce. We've often worried about him, wondering how he could possibly have the life an Olympian is meant to have after all their hard work and dedication. Do you think this is going to happen to Michael Phelps? We think not. (Ryan Lochte, maybe.)
Bruce finally snapped. "This started off as a family show," he said. "I don't want to be involved in a show that talks about penises and sex and all this crap," he says. "We have a 15-year-old sitting here Kylie Jenner, young kids are watching this stuff!" He has to yell over everyone else talking while wife Kris Jenner shakes her head and rolls her eyes at his fuddy-duddiness. Kourtney and Scott are the only people who look like they care.
MORE ON:
Kourtney Kardashian
Article continues below advertisement