NEWS
Red Carpet Confidential: Bruno Mars Is Prepping His Hair For The Super Cold Super Bowl With "Three Gallons of Hairspray"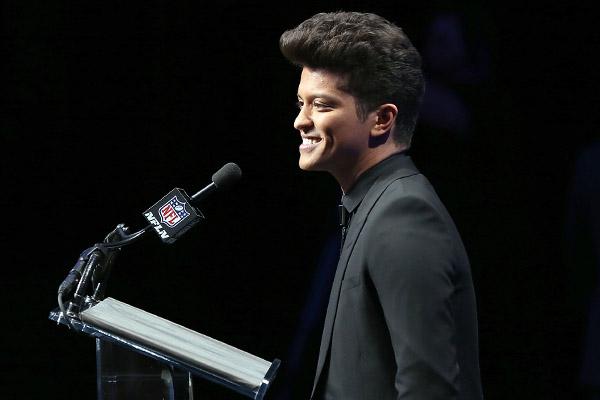 Bruno Mars is thrilled to take the stage at New Jersey's MetLife stadium during the Super Bowl XLVIII Halftime Show this Sunday, but the Hawaiian-born singer isn't quite ready for the cold weather that has overtaken the East Coast.  
Listen: Stream a Playlist of Bruno Mars' Best Music
"We just started rehearsing two nights ago, and you never know what you're going to expect," Bruno, 28, says Thursday during the official press conference held in NYC. "There's a lot of things that happen: It's like the microphone turns into a popsicle. I'm grabbing the mic, and it's frozen! We've got to get some heaters on everything."
Article continues below advertisement
There to comfort him? Michelle Williams, who stole the show with Beyonce during their halftime show last year. Get this—she's now reporting for Extra!
How did he feel when he got the call to perform?
Photos: The 15 Best Halftime Shows, Ranked in Order
"I couldn't believe it," he tells her. "We were all watching it as a band when you performed with Beyonce, and we were just like 'one day we'll get the call to do that.' It definitely came soon, but I'm honored. Some greats have been on that stage, and we're excited that we're getting this shot."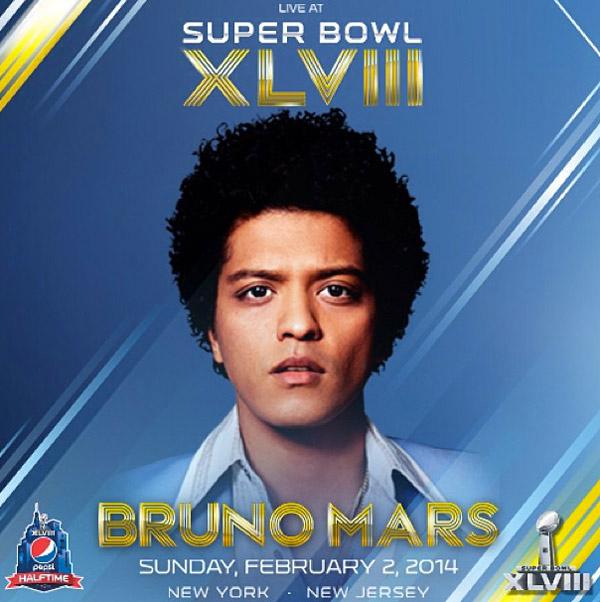 As for keeping his coif in the potentially blustery weather?
"I've got three gallons of hairspray in this thing, so I'm good," he jokes.
OK! News: Get Details on the Biggest Super Bowl Party in NYC
Catch Bruno performing live with Red Hot Chili Peppers during the Super Bowl XLVIII Halftime Show, which airs during the Seattle Seahawks and  Denver Broncos game Sunday at 6:30pm on Fox! What songs do you hope Bruno sings? Tweet us @OKMagazine.