NEWS
OK! Exclusive: Bryshere Gray Talks Empire's Rumored Cast Feuding, The Secrets Of The Show's Second Season And Plans For His Debut Album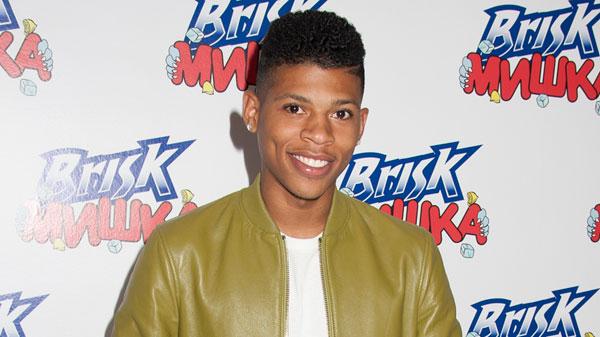 Sunken comfortably into a pristine white couch at The Hole Art Gallery on a balmy New York City afternoon, Bryshere Gray looked content in the washed-out oasis separating him from the thumping bass of a DJ's speakers just one room away.
PHOTOS: Empire's Secrets Exposed In New Tell-All — 15 Revelations About The Show's Cast, Scandals And Massive Success!
His broad shoulders encased in an olive jacket and white T-shirt he paired with black pants and white leather sneakers, the 21-year old could easily be mistaken for a real-life version of his on-screen character, Hakeem Lyon. But while the fictional member of Empire's Lyon family was unapologetically born into a musical dynasty started by his father Lucious Lyon and mother Cookie Lyon, Gray's path to the top required just a little more tenacity.
Article continues below advertisement
The rapper and actor was making waves in entertainment way before he landed his career-changing role as Hakeem -- which also happens to be his first acting role ever. Performing under the stage name Yazz The Greatest, the Philadelphia-born Gray previously opened for rappers 2 Chainz and Fabolous and he even performed at the Made In America music festival back in 2013 -- all major feats for any artist trying to make it in the music industry.
Article continues below advertisement
But the success of Empire's first season wasn't all Gray dished about during our chat. Along with sharing his excitement about the show's return, he talked about his plans for his debut album, what really happened behind the scenes of his viral Essence cover shoot with his castmates Jussie Smollett and Trai Byers and his take on those Empire cast feuding rumors!
OKMagazine.com: Are there any new surprise guests that we can expect during the show's return?
Bryshere Gray: Lenny Kravitz, Oprah, Denzel Washington and a couple more. Lee Daniels has so many celebrities he can call on his phone and say, "Look, I need you on my show!"
OKMagazine.com: And what will Hakeem be up to during the second season?
Gray: He's gonna transition. I can't tell you if it's going to be good or bad, but his mind is somewhere else.
OKMagazine.com: Will there be any continuation of Hakeem's relationship with Anika? Or can we expect a new love interest the second time around?
Article continues below advertisement
Gray: We see where it left off! We may see Camilla come back. In the beginning she said once Lucious died she was going to come back and takeover. So it's a lot that we can do with.
OKMagazine.com: You, Jussie and Trai had one of the internet-breaking moments of the summer with your Essence cover. Do you have any memorable moments from the cover shoot?
Gray: We almost fell in the water! The railing was kind of loose and we had to do this kind of GQ pose on the railing. And it's like, "Okay! We can do it." And then it was like, "Oh!" And Jussie almost fell like, "Oh! No!" So it was like a domino affect almost in the water. That's kind of funny. But it wouldn't have been funny if it had happened.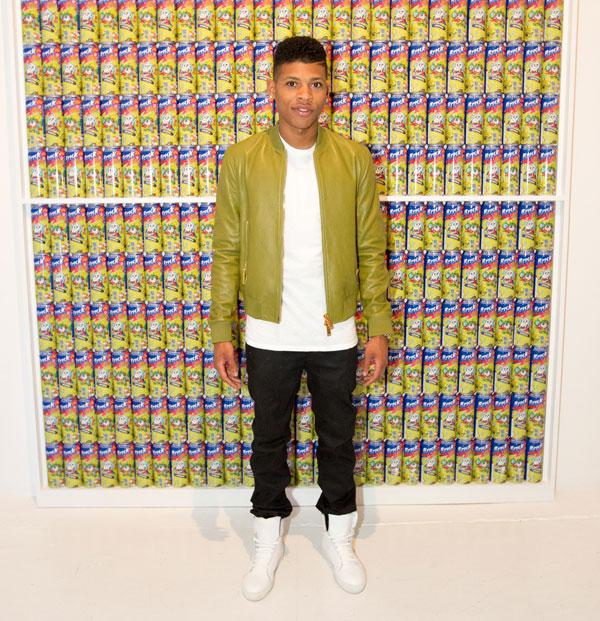 OKMagazine.com: What's going on with your album since you signed with Columbia?
Gray: We're coming out with a project very soon. I don't want to put a date on it, but Empire Season 2 we're going to bring it.
OKMagazine.com: Will Timberland still be working on the album with you?
Gray: Yes, Timbo is still working, and next season he's going to come harder than he ever has before. And we have Ne-Yo coming aboard the Empire too.
Article continues below advertisement
OKMagazine.com: Now there have been rumors of feuding among Empire's cast following the show's first season. What's your take on that talk?
Gray: Empire is big for us. We love it. Empire is our baby, and we nurture it. It's not just a show. It's a show that's influencing a lot of lives. This is not just a TV reality show. This is something that people watch for inspiration and watch to find out how they can live their life through mistakes that we may make because we are a family. So, it's more than just a show.
OKMagazine.com: Both you and the character you play on the show are known for being pretty stylish. What are some of your go-to brands?
Gray: I like John Varvatos, DSquared, Armani. And shoutout to my stylist Jason Griffin!