NEWS
Cameron Diaz Talks Being 40 and How She Doesn't Feel Like She Needs Marriage or Kids!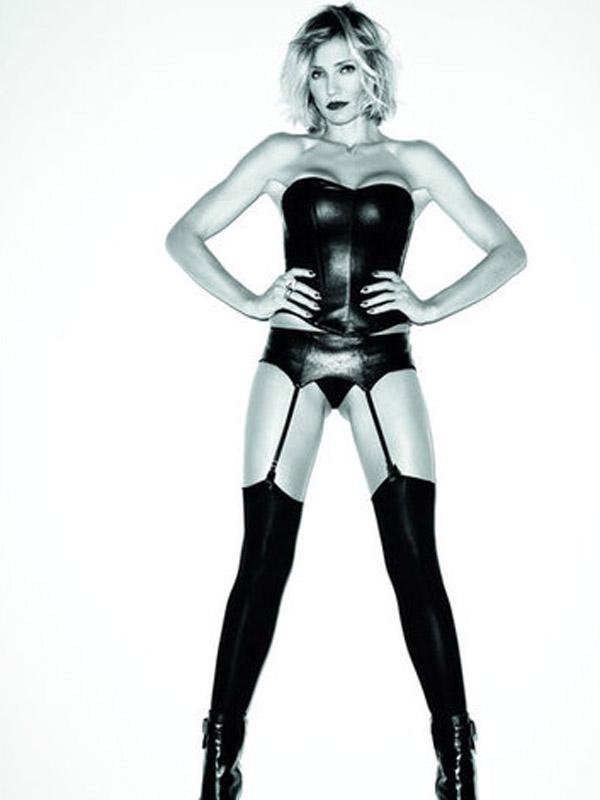 Cameron Diaz just gets finer with age! The actress recently turned 40 and looks smokin'! Shortly before her big milestone, she posed for Esquire UK and opened up about getting older, marriage and kids.
In the mag that hits stands October 4, she showed off her sizzling bod in skimpy lingerie and said:
OK! GALLERIES: CAMERON DIAZ WOWS IN BLACK AT CINEMACON 2012 IN LAS VEGAS
"There's no such thing as anti-aging — it's all a crock of sh*t, you can't go back in time. So for me, it's about living in this moment, the best that I can. Contentment is about coming to terms with life as it is, rather than getting all pissed off that things didn't fit into your little prescribed box. And it's much bigger. For the first time in my life I'm content. I'm so excited. Getting older is the best part of life. Like, I know more than I've ever known. I have gratitude. I know myself better. I feel more capable than ever. And as far as the physicality of it — I feel better at 40 than I did at 25."
Article continues below advertisement
OK! GALLERY: GWYNETH PALTROW AND CAMERON DIAZ ROCK THE CHIC LOOK ATTENDING OBAMA FUNDRAISER IN LONDON
The Hollywood A-lister was also candid about marriage and why she has never tied the knot.
"It just wasn't the thing I was drawn to. I certainly didn't want it in my twenties. Or my thirties. And I'm going to be 40 in three weeks. So we'll see! I'd always wanted to get hitched in Vegas at least three times. It's funny because as my girlfriends get older, I see how their relationships have evolved, and you know, the people you're drawn to changes. I'm not attracted to the same people that I was drawn to in my twenties."
OK! GALLERY: CAMERON DIAZ BUSTS A SWEAT LOOKIN' SUPER SEXY HITTING THE GYM IN NYC
But just because Cameron doesn't think about wanting a life long partner in marriage, doesn't mean she's ruling out kids.
"I don't need to have the children in my life be a part of my literal flesh. And anyway, there's still a possibility of that, I aint that old. Believe it or not, I'm feeling very...capable."
RELATED NEWS: