NEWS
Can Vampire Academy's Zoey Deutch Kick Butt in Real Life?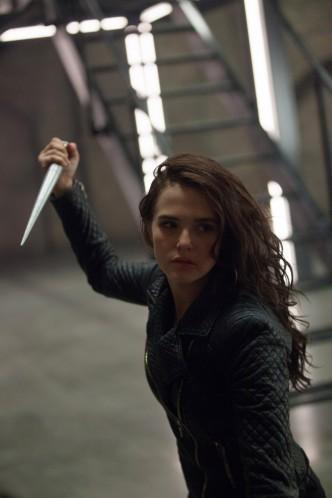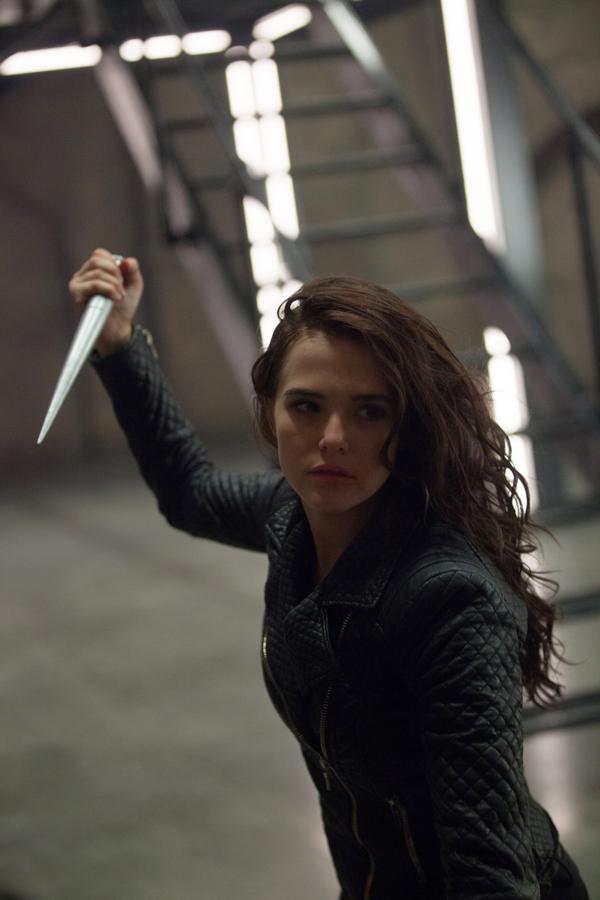 In Vampire Academy, the big screen adaptation of the best-selling book series of the same name, 19-year-old Zoey Deutch plays the awesomely ass-kicking vampire Rose Hathaway, whose job it is to keep her bestie, a royal vamp, Lissa Dragomir safe.
OK! News: How Did Tia Mowry-Hardrict's Son Make Her Cry?
OK! sat down with Zoey, who was fresh from a whirlwind press tour for the film, which hits theaters this Friday, February 7, to chat about all things VA...and whether or not all of that fight training means we should watch our backs in real life!
Article continues below advertisement
OK!: What drew you to the role of Rose initially?
Zoey Deutch: When you're an actor you get an email from your agent that says the breakdown of the story, the director, the producers, the budget, the shooting location, when it starts…whatever. The first thing I saw was Mark Waters. I thought, "Oh gosh, he did my favorite movie Mean Girls." That was the initial thing that struck me this could be really cool. Then I read the sides and the script and I thought, "Wow, this is a never before done, super unique character."
OK! News: Janel Parrish Reveals Her Favorite PLL Conspiracy Theory
OK!: Did you know when you read with Lucy Fry for the audition that she was the perfect Lissa?
ZD: I think I probably subconsciously realized it because when I got there, there were I think six (potential) Lissas. I picked her—she was the first person I talked to, I could tell she was a little nervous and I wasn't nervous at all. I guess I was already trying to be confident and act like Rose. I was like, "Do you want to go over the lines?" It was a dance studio so we went into the other room and we did stretch and stuff. She did her yoga and then we went over the lines. I must have subconsciously known that we felt like this was the right match. I'm very careful about admitting those sort of things to myself in the audition because I'm so used to never knowing what's actually going on. You think one thing and then you're thrown a curveball.
Article continues below advertisement
OK!: Do you feel addicted to the physical training that goes into a role like this?
ZD: I was a dancer; I love yoga, I love hiking. I had never set foot into a gym prior to getting this job. I fell more in love with the kickboxing and martial arts training. That was super fun. I try to act tough and cool and like I know what's going on and I totally don't. Having the ability to genuinely defend yourself is something no one can take away from you.
OK! News: Is Jessica Stroup Going to Face Off Against The Following Baddies?
OK!: Do you feel like you could really defend yourself now?
ZD: Yeah but I'm worried that I think I'm a lot stronger than I am because these people were on wires and I'd punch them and they'd go across the room. I'm afraid I'm going to do it one day and they're not going to fly across the room and I'm going to go, "Why did that happen when I was…oh, because it was a movie!"