NEWS
Janel Parrish Reveals Her Favorite Pretty Little Liars Conspiracy Theory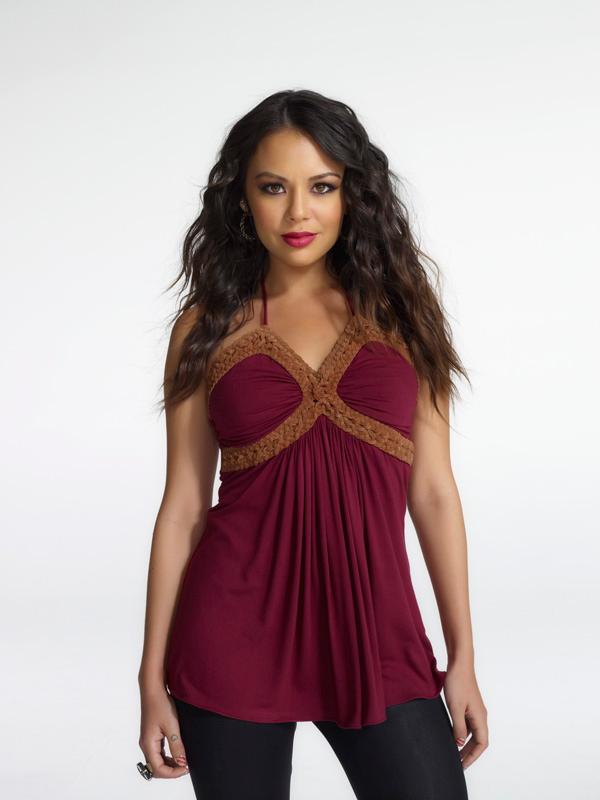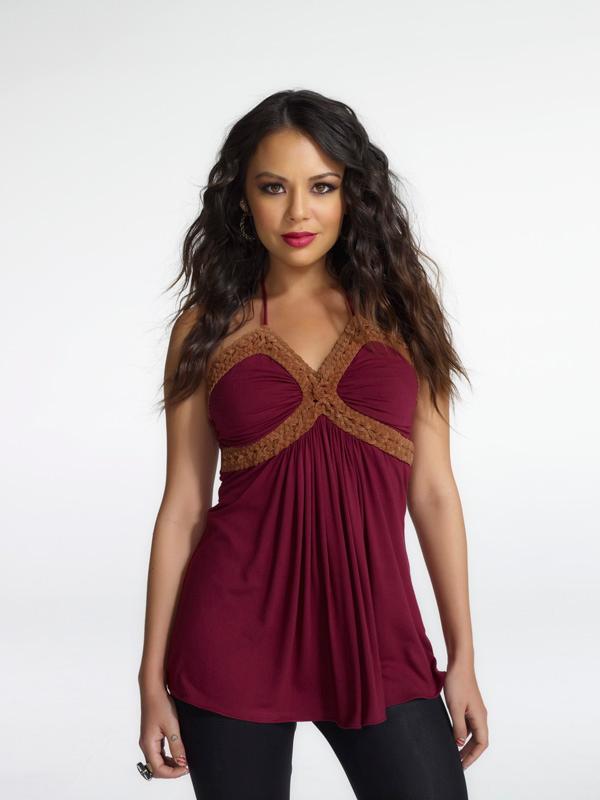 Every Pretty Little Liars fan has their own idea of what is really going down in Rosewood. In fact, a certain OK! editor thinks Ezra might be in cahoots with the FBI (ponder that, people!). So what does Janel Parrish, that's Mona to you devoted PLL fans, think of the conspiracy theories? Oh, she loves 'em!
OK! News: Katy Perry's Glam Squad Reveal Their Secrets To Her Grammy Look
"One of my favorite conspiracy theories is Hanna's mom is the big A," Janel told OK! at ABC's Winter Press Tour in Pasadena, Calif. "I love all of the conspiracy theories because they're all so funny. People get so interested in it. That's what's fun about the show—you can be a detective and put the pieces together and it's really fun hearing where people take it sometimes. Sometimes I think, 'Wow, that would have been a really great idea, but, no, it's not going there.'"
Article continues below advertisement
OK! News: Will Jessica Stroup Encounter More Baddies This Season on The Following?
But how will the surprise return of Alison (unbeknownst to Mona so far...at least as far as we know) affect Janel's PLL alterego?
"Alison's the reason Mona is the way she is," says Janel. "If anybody is Mona's biggest weakness it's Alison because she started out extremely vulnerable. Alison tortured her. It made Mona become a little unstable but ultimately I think it's still a very, very touchy subject for her. She never got her acceptance. So I think Ali's presence would change a lot for her."
MORE ON:
pretty little liars
Currently LA-based PLL fans can catch Janel in a very different role onstage in For the Record: Baz Luhrmann at Rockwell Table & Stage through February 14.
OK! News: Mondo Guerra Weighs In on Grammy Fashion
"It's such an adrenaline rush," she says of performing live. "With film and television, I love it, but when you do the same scene over and over again you have to keep it fresh and sometimes a scene takes five hours. In musical theater, or just live entertainment, you're living through it so you go from start to finish only one time so you have to give your entire heart and you get an immediate response from the audience. If you combine that with music, which is my first truest love, then I'm so happy."
Catch a brand new episode of Pretty Little Liars tonight on ABC Family at 8/7c.
What's your PLL conspiracy theory? Share it in the comments or tweet @OKMagazine.