NEWS
Candace Cameron Bure Defends Handsy Hubby After 'Inappropriate' PDA Pic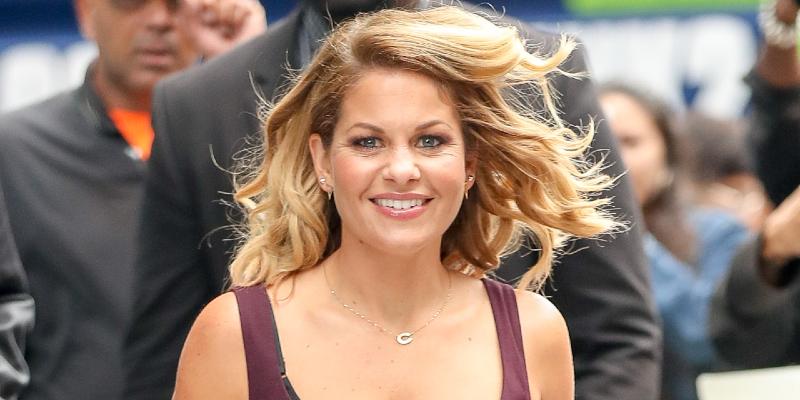 Don't mess with mama! Candace Cameron Bure clapped back at online trolls after they called her out for posting a photo of her husband, Valeri Bure, getting very up close and personal.
"For all of the Christians that are questioning my post with my husband's hand on my boob — my husband of 24 years — thinking it was inappropriate, it makes me laugh because it's my husband," the 44-year-old said via her Instagram Stories. "We have so much fun together. He can touch me anytime he wants, and I hope he does. That is what a healthy, good marriage and relationship is all about."
Article continues below advertisement
CANDACE CAMERON BURE OPENS UP ABOUT HER CHILDREN MOVING OUT OF HER HOUSE
In the since-deleted snap, the Fuller House star and the athlete, 46, are smiling while they pose on a bridge. "Classic Val," she captioned the photo. "He approved this post."
Luckily, the blonde beauty didn't take the comments very seriously. "I'm sorry if it offended you. I'm actually not sorry," she said in the video clip. "I'm glad we have fun together after so many years. He can touch me all day long."
Article continues below advertisement
"I've seen their marriage through the tough times and when you see people that are committed to each other to stick through those tough times and be willing to grow and learn and not walk away because that could be the easier choice. I mean, it's incredibly inspirational," she explained.
Over the years, the couple's bond has gotten stronger and stronger, and it's all because they've stuck by each other's side. "That's the most loving thing you can do in a relationship," she explained. "Because you're telling your partner, 'You're worth it, I love you so much, I want to work on myself and you're willing to work on yourself' and you do the journey together."
One thing is for sure — Bure has no problem confronting the haters.