NEWS
'Fuller House' Star Candace Cameron Bure Reveals Her Secret To A Graceful Clapback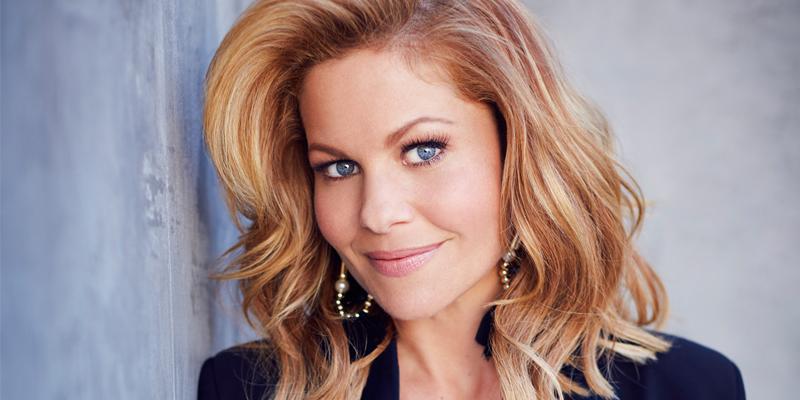 Who says you can't clapback gracefully? Candace Cameron Bure says it is possible!
When a fan recently body shamed the Fuller House star on Instagram, the mom of three responded and defended herself, but she didn't stoop down to their level either. According to Candace, it's okay to let people know "their mean comments aren't appreciated and are of no value," as long as you do it with kindness.
In an exclusive interview with OK!, the actress-turned-author revealed how she handles the haters without losing control and how her new book, Kind Is The New Classy, can help you do it, too.
Article continues below advertisement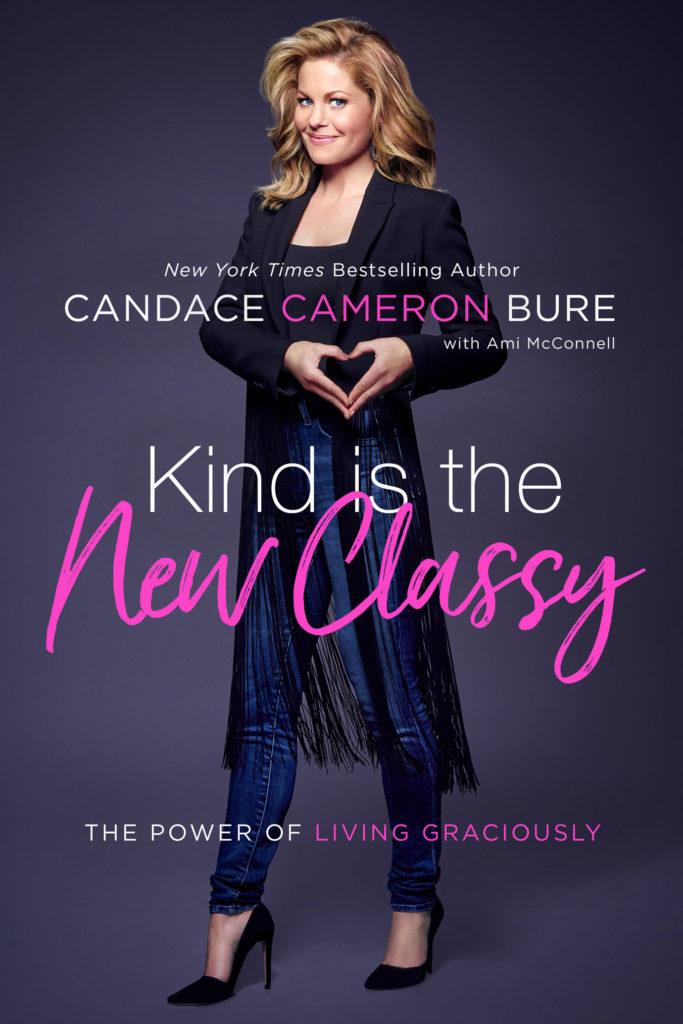 OK!: What made you write your new Kind Is The New Classy?
I wanted to put the spotlight back on kindness. And we, I believe, have gotten away from it. Every time we turn on the news or our computer screens, even when we have discussions with our friends on Facebook pages, it just seems so divisive. And I think everybody feels that things seem to be cut and dry—like if you don't agree with me I can't be friends with you or I don't want to talk to you anymore, instead of having civil discourse and conversation. And a lot of the inspiration for wanting to write the book was during my time on The View, because it was really great practice to be able to have conversations with people with different viewpoints and understand how to not get overheated and overly emotional. No matter how passionate we are.
I just wanted to go back to the basics of kindness and class and courtesy and politeness and say, 'let's remind ourselves what all of this is and maybe we can change the culture one person at a time.'
OK!: What was the toughest chapter for you to write?
They were all things that I wanted to talk about because they're important to me. Some of them were probably easier to write than others. But, I think it's when we are friends with people who don't have the same viewpoints as us that can sometimes label us, on either side, as being hateful or intolerant. Those are probably the hardest things to write because there's such a sensitivity and love that I wanted to talk about those things. And at the same time, you have to be so careful because you don't want people to read your words the wrong way.
Article continues below advertisement
OK!: What do you want people to take away from it?
To know that kindness is so simple and it really does start with yourself. It can be as easy as a smile and that kindness will have a ripple effect. It is a proven fact that kindness makes people happier whether you're giving it or receiving it. And that's what I want the takeaway to be, to know that you can make a difference in your day or in someone else's day, and it absolutely can have a ripple effect.
MORE ON:
Candace Cameron Bure
OK!: In the book, you talk about grace. You seemed to exemplify that recently when you responded to a "fan," who commented on a photo of you and your son, saying, "you look like you weigh more than your husband." (Candace replied: "If a 25-inch waist looks big to you … then you're looking through an altered lens. Be well.") What made you respond to that body-shaming comment the way you did?
I usually let those kinds of comments go, for the most part. I don't engage in the criticism but every once in a while something will prompt me to respond. It probably was the fact that I was in a picture with my son and even though it was directed towards me, my mama bear claws come out when anything with my kids is involved. So the comment was so silly to me because it just isn't true. In that sense, it was very easy to respond with grace.
Article continues below advertisement
Sometimes it's not that easy. I really do have to apply the principles that I talked about in my book, like taking a deep breath and stepping away for a minute before I respond. So it doesn't it doesn't come off angry or defensive. That one was kind of easy just for the fact that it wasn't true. But at the same time, I'm a little bit sassy in the sense that I want someone to know that it's offensive.
It's important to me to always respond kindly because most people will not engage back, which again fuels the fire and I don't want to get into battle. I think that's how we defuse those situations, by taking the high road. That's what I did. But at the same time, like I said, I like people to know that their comments aren't appreciated and really are of no value in that sense. People should think before they write.
Kind Is The New Classy is in stores now.
What do you think about Candace's graceful clapback? Sound off in the comments!