NEWS
Cee Lo Green Dishes About 'The Voice' Contestants & Fellow Mentors: "We Are Like a Family"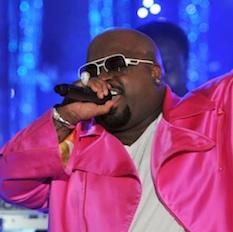 Article continues below advertisement
As for Tony, Cee Lo said he felt "connected to him like a brother." Plus, they celebrated the birth of his new baby and were "just really good friends."
In fact, Cee Lo sings the highest of praises for Tony. "I am humbled by his ability. I am humbled by his experience, his wisdom, and his veteran-ism. He has accomplished something in the arts that I have not. He has conquered Broadway and made himself worthy to be here and get to this point."
OK! NEWS: SIMON COWELL WANTS AMERICAN IDOL, THE X FACTOR & THE VOICE WINNERS IN A SING-OFF!
Cee Lo also opened up about working with his fellow mentors, Blake Shelton, Adam Levine, and Christina Aguilera. Actually, he refers to them like a family! "I mean," he explained, "we kind of opened up to each other so immediately."
He added, "We basically live together. It's called 'trailer land' or something. Like, all of our trailers are next door, so I may come out and do a little dance... so like we're family. When my kids are out or Carson or Christina's kids are here, there's a PlayStation in an area for them. So we are like family, man. Don't let the banter and all of that fool you because it's definitely for the sake of good television. We are definitely good friends."
Reporting by Gena Oppenheim