NEWS
Celebrity Wedding Planner Mindy Weiss Spills on Jessica Simpson's Upcoming Wedding!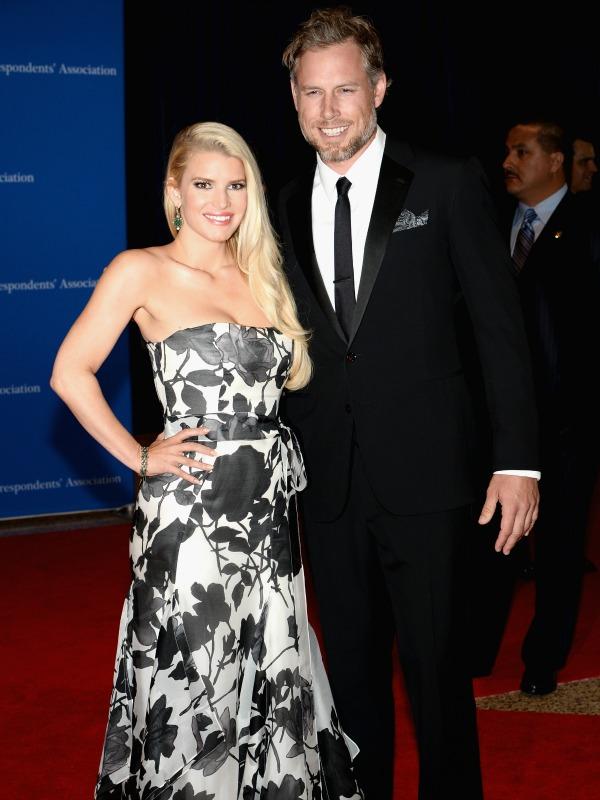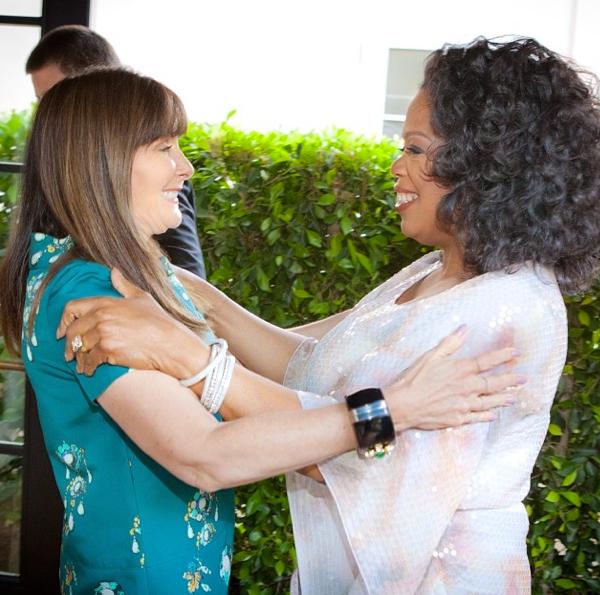 Mindy Weiss is the wedding planner to end all wedding planners. Think of a gorgeous celebrity wedding, and she has planned it. Ellen Degeneres and Portia de Rossi. Fergie and Josh Duhamel. Nicole Richie and Joel Madden. Gwen Stefani and Gavin Rossdale. The list goes on and on. Mindy chatted with OKMagazine.com about all things wedding season, including the times she's actually been stressed out (it happens!).
Article continues below advertisement
PHOTOS: Mindy revealed her favorite memories from planning celeb weddings here.
OK!: What are the biggest wedding trends of 2014?
Mindy Weiss: Bringing the indoors out, and the outdoors in. A lot of furniture groupings outdoors, and a lot of things you'd find outdoors we're bringing into ballrooms and venues. It feels like you're inside somebody's house. And then bringing tables and chandeliers outside. It's a good trend. I love to incorporate color in the place setting. Sometimes it doesn't fit in the budget, so I'll go and buy it for them from HomeGoods. It's great quality, they can keep it for the rest of their lives, and the pricing is amazing.
OK!: Are you seeing a color trend?
MW: People are starting to incorporate color into all their events: not just weddings, but birthday parties and baby showers. People are spending money again, and excitement is coming back. When we were in the recession, everything was black and white, because they didn't want to overdo it. They didn't want people to think they were spending money. They simplified everything. People are getting comfortable again, so I'm seeing excitement and color and creativity.
Article continues below advertisement
PHOTOS: Here are 10 totally adorable bridesmaids dresses (really!).
OK!: How do you trace the trends? How do you see them emerging?
MW: I watch fashion shows, because they're done so ahead of time. I can see the color trends coming, and the fabrics. Even the way the fashion shows are designed is so inspiring. I watch the Dior and Chanel and Louis Vuitton shows, because they're so ahead. The décor and structures gives me inspiration.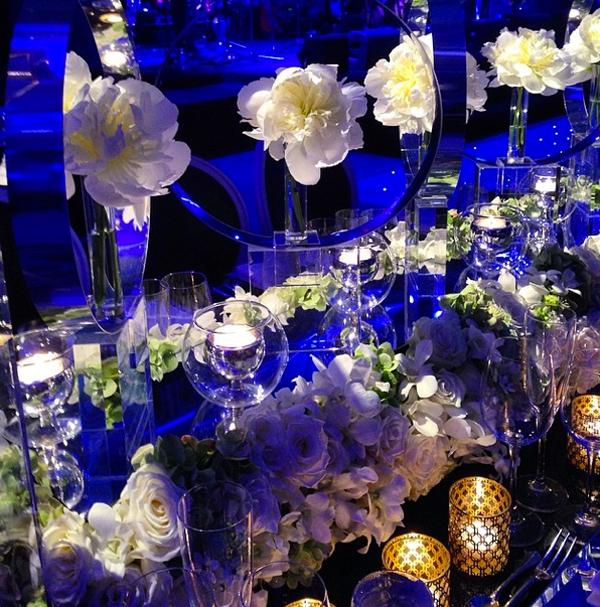 OK!: Are there any new desserts?
MW: In California—mostly California, we plan parties around the world—everyone has dietary restrictions. So we're doing a lot of dessert bars. What's new is we're doing gluten-free sections. We're really meeting a lot of dietary people's needs. I'm doing a whole cheese display for dessert, fruits and cheeses. And then we're doing a lot of smaller desserts, like a cookie bar of big glass jars filled with different cookies. It's about displaying the desserts. I just did a whole pie bar. That was really, really cute.
Article continues below advertisement
PHOTOS: See the next big trend in engagement rings.
OK!: Is Pinterest helping brides, or making them crazier?
MW: I've talked to other wedding planners who don't like it, but I love it. Without me having to guess, it hones everything in to maybe three pieces of paper. At least I can see the direction they're going. It changes throughout the planning process, but I can get the foundation going. A modern bride pins everything modern. I kind of know what direction to go, so I love it. They're not just pinning things about the wedding, they're pinning things about their lifestyle.
OK!: If a bride needs to cut down on budget, is there something you think is overrated?
MW: I always cut is party favors. Unless it really means something, unless it's a donation or a gift that keeps on giving, I feel like it's pretty much one of the things you can cut. Most people leave it there or give it away right after. Also, the champagne toast. A champagne toast can be between $3500 and $5000. That's for a sip of champagne! Let them toast with what they're drinking. We still serve champagne on the bar.
Article continues below advertisement
PHOTOS: All these celebs have tried dyeing their hair purple.
OK!: What's the most stressful moment you've had planning, and how did you deal with it?
MW: There were two, out of all my weddings, that stand out. With one, the officiant didn't shop up, the rabbi. He got the days wrong. And that's after we confirmed! Thank God there was another wedding going on in the other ballroom, so I kind of just waited, and it was Jewish. What are the chances! I waited for that rabbi to come out, and I was able to solve that problem. Since then, I've been ordained, so I've never had that problem again.
And number two is, I had a wedding cake fall. I quickly took away the table and cleaned up the floor. I had the bakery bring a faux cake that they had as a display. We cut out a piece of the faux cake and put real cake in there. And then we had other desserts, so nobody noticed. Those are my two. Otherwise, I'm lucky!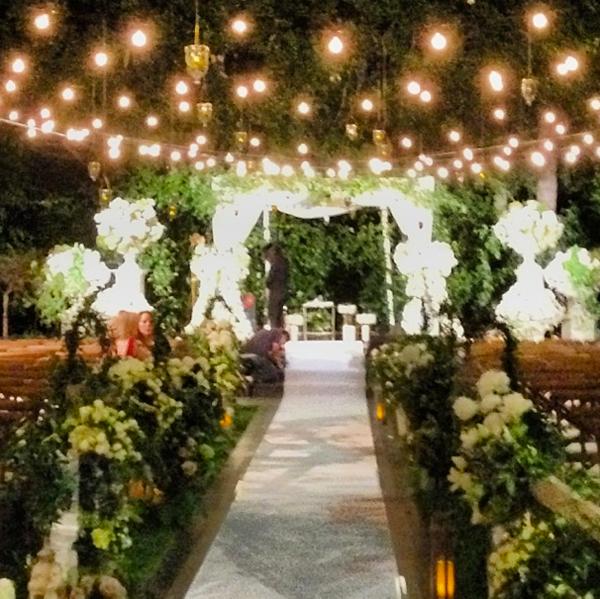 OK!: How do you calm brides down?
MW: First of all, I'm very calm. So I hope my energy spreads to them. If you can stop thinking about the party and all of the stuff and the flowers, and remember why you're doing it, the only thing you should be thinking about is whom you're marrying, and how the ceremony will go. Everything else is a great party. Keep your eyes on the prize, that's what I say. It's all about the ceremony.
Article continues below advertisement
OK! News: Find out why Rob Kardashian isn't talking to Kim after her wedding.
OK!: What's your favorite part of a wedding, now that you've been to so many?
MW: My favorite part is when the ceremony is over. Because I feel like tensions are so high, and once we get the bride down the aisle and see the emotion, it reassures us: Oh, that's why I'm here. That's why I do this. After that, everyone is so relaxed! It's amazing. I love when that little bit of tension is over.
OK!: How do you go about planning a celebrity wedding? Do they come to you with a vision, or do you bring some ideas to them?
MW: They are just like normal brides. They bring me their vision. The only difference with a celebrity wedding is that we have to deal with security, and their timing. They tend to be very busy. Otherwise, it's all the same. I get excited, because it's kind of cool. The reality is, they're a bride. They've had dreams just like a non-celebrity, thinking about it, dreaming about the dress, everything. Once I get over the excitement, it's pretty normal stuff.
Article continues below advertisement
WATCH: See the speech Will Ferrell gave the men's soccer team before the World Cup!
OK!: How can a couple make their wedding unique? How can you figure out what your special little thing will be?
MW: I really try to find something with the couple so that when people come to the wedding, they're like, Oh my gosh, this is sooo Mary and John. You know whose wedding you're at. It's not cookie cutter. If there's something funny about them or something they're interested in, I pull it out. That's a part of my job I pride myself on. I like to be known for my details.
OK!: I know you can't give us specific details on Jessica Simpson's wedding, but can you tell us what kind of bride she is to work with, and did she bring tons of ideas to the table?
MW: One of the best brides. The best taste. And it was all her ideas! Yeah, she's very involved, and so awesome. Beautiful taste, my God. Beautiful taste, really. It's crazy.
OK! News: Get a look at the new clothing line inspired by Scandal.
Article continues below advertisement
OK!: What do you wish every bride knew before starting to plan?
MW: The reality of what it's going to cost. That shocks everybody. Sometimes people come to me and go, 'Okay. We booked the place, we found the photographer'—and then they give me the budget. Well, it's already spent! So not only can you not afford me, you can't have flowers, nothing! There's no money left! When people get engaged, the biggest mistake is rushing to do everything that week. It's usually people around you going, 'Oh my God you have to hurry! Nothing's going to be left!' Truly, everything is left. It all falls into place.
What do you think of Mindy's tips? Do you like her work? What were your favorite memories from a wedding? Tell us in the comments below or tweet us @OKMagazine.