NEWS
Chace Crawford Talks 'Gossip Girl' Movie, Series Finale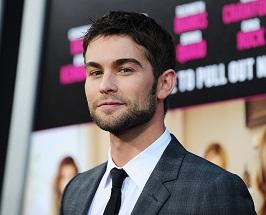 As we all know, Gossip Girl is ending its run after six seasons (the fifth season finale just aired on May 14). Obviously, it will be hard for some fans to let go of their favorite CW show. A movie might ease their pain, but how likely is that?
OK! NEWS: GOSSIP GIRL SHOWRUNNER TO TAKE OVER SMASH NEXT SEASON
"It's funny because I just got that question recently," Chace Crawford told E! News.
"It had never even crossed my mind so it was like, 'that's weird,'" he said. "I don't know if I want that, or do not want that. I don't know what the logistics would be on that. I would imagine it's a long shot. Who knows?"
Article continues below advertisement
So, no official plans in the works, then. Darn! But, hey, you never know. Of course, if it were up to Chace, the series finale might make a movie kind of difficult.
OK! NEWS: CHACE CRAWFORD SAYS, "TRUST ME, YOU DON'T WANT ME BABYSITTING!"
"Like the end of Die Hard," Chace said of how he would like Gossip Girl to end. "Just walking away from an exploding helicopter."
We're not sure we like that idea. Sorry, Chace!
While you await the premiere of Gossip Girl's sixth and final (and shortened-to-just-11-episodes) season, you can catch Chace in What to Expect When You're Expecting, in theaters now.