NEWS
'Gossip Girl' Showrunner to Take Over 'Smash' Next Season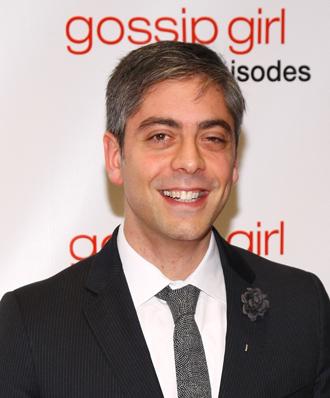 Looks like Bombshell isn't the only show shaking things up behind the scenes! Gossip Girl writer and executive producer Josh Safran is taking over as showrunner (the person who is basically in charge of all the story aspects) of Smash for its second season; Theresa Rebeck, Smash creator (and noted playwright and Pulitzer Prize nominee) stepped down in March, but will remain executive producer — this announcement came shortly after NBC renewed the show last month.
Article continues below advertisement
OK! NEWS: SMASH RECAP: UMA THURMAN AND KATHERINE MCPHEE LOVE BAD PUBLICITY
Rebeck is reportedly vacating her post due to viewer criticism about the show's creative direction (specifically, the domestic storylines... affairs, adoption, etc.), and is expected to continue to contribute to future scripts. That's not a huge surprise — Debra Messing's Julia is supposedly based partially on Rebeck herself, so one would figure it would be difficult to walk away completely!
OK! NEWS: SMASH RECAP: UMA THURMAN IS THE MOVIE STAR
Safran has been with Gossip Girl since the show's 2007 inception. Sources say that Smash execs were impressed with Safran's vision for the show.
We're not sure what this means for Gossip Girl fans; there have been conflicting reports about whether the show would be renewed for a sixth season, but nothing is official yet.
Are there any Smash/Gossip Girl fans out there? What do you think of Smash's new showrunner?