NEWS
Charlie Sheen Gets Roasted By Seth MacFarlane, Kate Walsh, William Shatner & More!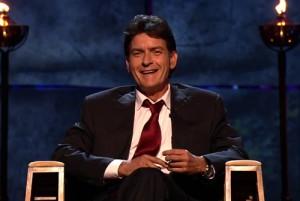 Article continues below advertisement
Mike decided to read poems to roast Charlie, while Kate said, "You know what's amazing. Despite all those years of abusing your lungs, your kidneys, your liver — the only thing you've had removed is your kids."
"May I suggest to you, Charlie, that you reexamine your relations with women," William said during his roast. "Prostitutes cost a lot of money, Charlie. Hasn't anyone told you that actresses will sleep with you for free? Man, that's Hollywood 101. You should have called!"