NEWS
'Hello From The Other Side': Chet Hanks Asks Adele To 'Hit My Line ASAP' After Seeing Bikini Photo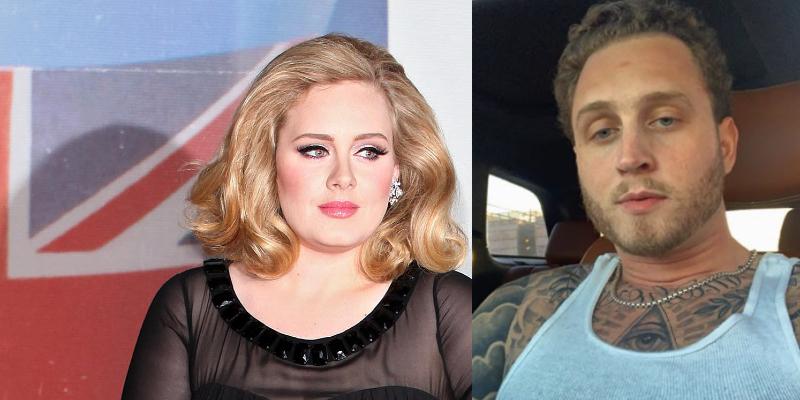 Singer Adele had fans in a spin over the weekend when she posted a picture of herself wearing a Jamaican bikini top with her hair tied up in 'bantu knots'.
While many weren't too impressed with her look, it did attract the attention of Tom Hanks' son Chet.
In an Instagram post of Hanks belting out to Adele's megahit 'Set Fire to the Rain', the caption reads: "PLEASE SOMEONE TELL ADELE HIT MY LINE ASAP !!!!!!!!!!!! I NEED TO TALK TO HER ABOUT SOMETHING," with a string of Jamaican flag emojis.
Article continues below advertisement
ADELE FLAUNTS 100 POUND WEIGHT LOSS IN A JAMAICAN-FLAG STRING BIKINI—WHY IT'S CAUSED UPROAR!
Speaking in almost inaudible Jamaican Patois, Hanks says: "Adele, Adele, Adele. You know you have seen me up here for a long time. But after seeing your picture the other day, its sweet man. I'm not telling a lie, my girl. Your style fits you. Big up yourself."
Towards the end of the video, he gestured to his phone and suggested that the multi-platinum singer give him a call.
NAOMI CAMPBELL & ZOE SALDANA DEFEND ADELE AMID CULTURAL APPROPRIATION BACKLASH
Adele posted the picture on Instagram on the weekend of what would have been the annual Notting Hill Carnival - a celebration of Caribbean culture.
After the backlash, she poked fun at her controversial Instagram post. During an Instagram Live with singers Brandy and Monica, the singer, 32, wrote a Jamaican greeting. "Wah Gwaan! Yow gyal, yuh look good enuh," she allegedly wrote, which translates to, "What's up? You look good, girl.