NEWS
OK! Exclusive: Chloe Lukasiak On 'Dance Moms' Return Rumors, New Movie & If She'll Ever Work With Maddie Again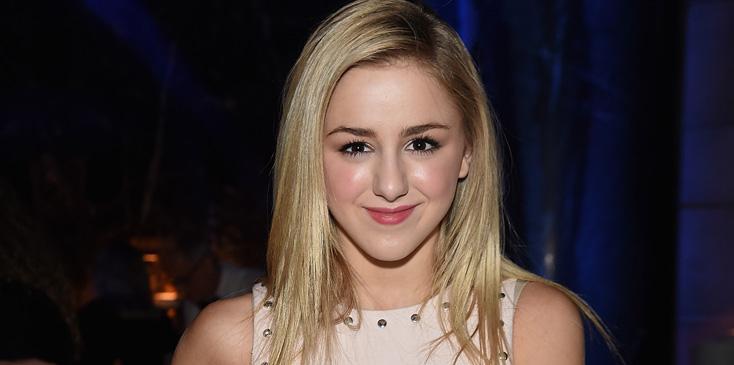 When we heard Chloe Lukasiak was in town, we couldn't help but leap at the opportunity (pun intended) to make sure she could dish on all the major things happening in her life! Not only is she starring in two feature films — Lifetime movie Center Stage: On Pointe (the third installment to the beloved 2000 film) and Cowgirl's Story — there's also rumors swirling that the 15-year-old could return to Lifetime for, you know what!
Article continues below advertisement
Sorry to disappoint, but the dancer won't be returning to Dance Moms any time soon, but she has run into her former co-star competitor, Maddie Ziegler, who is also set to leave the reality show.
Of course, Chloe had no clue Maddie was even leaving the show or knew of her former dance teacher Abby Lee Miller's legal woes—probably because she's too busy with her acting career, which sounds a lot like art imitating life!
Lukasiak is set to play Gwen Murphy, a dance prodigy competing against much older dancers at a camp for a coveted spot at the American Ballet Academy, in the highly-anticipated threequel of Center Stage. And from the sound of it, Chloe is definitely going to hold center stage IRL for the foreseeable future!
Speaking exclusively to OKMagazine.com, Chloe shot down those pesky Dance Moms return rumors, dished on her upcoming roles and if she could ever sees dancing alongside Maddie in her future.
Article continues below advertisement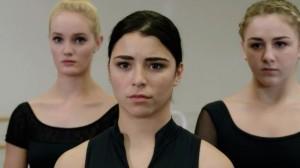 OKMagazine.com: We can't wait to see you in Center Stage! Have you seen the original? It's so exciting!
Lukasiak: "I'm really excited because everyone keeps saying how happy and excited they are for it. I loved it growing up but I didn't know if it was just because I was a dancer so that was my type of movie. It's really humbling and heart warming. I play Gwen Murphy and she's very young, she's 15 so she's a dance prodigy, everyone is 17, 18, 19. She still has a lot to learn and I think she knows that she's very naïve. She feels blessed to be training with the company. She's the heart and the light of the movie. She's very optimistic. We had two days to rehearse and learn the pieces. I've done ballet my whole life but it was different because I had to do ballet with a partner."
OKMagazine.com: How about in real life, are you dating anyone?
Lukasiak: "I'm single and I've decided to focus on my career and myself. I'm young."
OKMagazine.com: Good for you! OK, we must know. Are you returning to Dance Moms? There's rumors you are…
Lukasiak: "Am I? I didn't know this. Not as far as I know I'm not. I really don't know anything about my life. I used to spend everyday of my life with them and now I don't know what they're like anymore. I haven't seen them or watched the show."
Article continues below advertisement
OKMagazine.com: Have you heard that Maddie is leaving the show? How do you think it will be for the other girls without her?
Lukasiak: "I think they're all amazing dancers. I'm sure it will be different for them personally. They're all amazing dancers, Maddie included, I'm sure it will be more how they feel about it rather than the performance because they're all amazing."
OKMagazine.com: Do you still talk to your former co-stars?
Lukasiak: "I see all the girls at a lot of events so I talk to them whenever I see them. Maddie and I, I saw her at the Kids Choice Awards and we finally got to catch up which it was nice. I wish her the best and I'm really proud of her for all she's been doing."
OKMagazine.com: Would you ever work with Maddie again?
Lukasiak: "I would be down to work with her. We haven't worked together in a very long time since I left Dance Moms so to do that would be funny. I wonder if it would be like one of those things where we go back right to normal like we never left."
Center Stage: On Pointe airs June 25 on Lifetime at 8/7c! Watch the trailer below!