NEWS
Confirmed?! Chris Evans Is Totally 'Embarrassed' By Sharing Nude Pic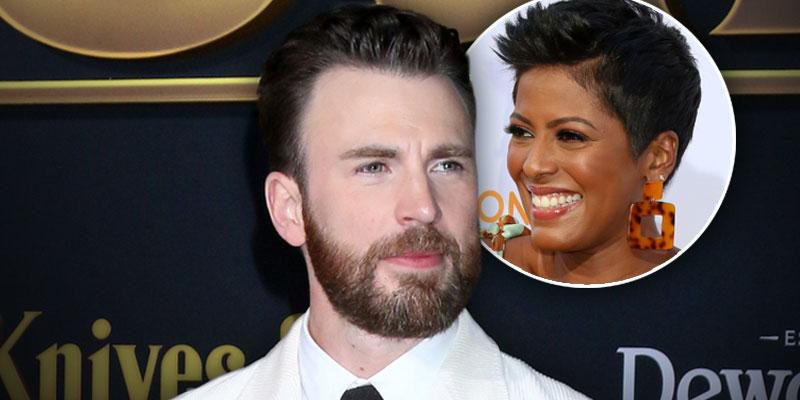 Learning lessons the hard way! Chris Evans is owning up to his "embarrassing" mistake.
Over the weekend the Captain America star shared a since-deleted private nude photo of himself on his Instagram Story.
On the Tuesday, September 15, episode of The Tamron Hall Show, he addressed his coy response to the NSFW pic, in which he redirected the conversation to be about the upcoming 2020 election. "That's called turning a frown upside down," he told host Tamron Hall.
Article continues below advertisement
However, Evans got real with host Hall and said that "it was an interesting weekend full of lessons learned, a lot of teachable moments." He added: "It's embarrassing, but you gotta roll with the punches. I have fantastic fans who came to my support."
Speaking up about voting and elections is not new for the Fantastic Four star. Evans recently started a fact-based bipartisan website — A Starting Point — for basic political topics and policies.
OWNING IT! CHRIS EVANS HAD THE BEST RESPONSE AFTER HIS NSFW PHOTO WENT VIRAL
When talking about the political site, Evans told PEOPLE that the "goal is to create a chain of connectivity between elected officials and others to create engagement," he said. "To try and just create a little bit more involvement from the public with the political arena.
Article continues below advertisement
"It's not that I'm specifically drawn to politics. It's just when you look around, you try to figure out how you can help. There's a lot of things you do as an actor with your name. I could be making booze — I don't discourage anyone from doing that, I love booze — but there's no denying I played a certain character, and it just so happens to align with part of my nature in terms of being someone who is politically involved and who cares about the wellbeing of people in this country."
Well... you certainly have our attention moving forward, Chris!