NEWS
Chris Harrison: I'm Moving on From Rozlyn Papa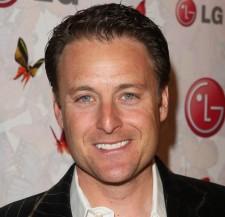 Things got pretty heated between Chris Harrison and shamed contestant Rozlyn Papa on Monday night's Bachelor special, but the show's host says he's moving on from the whole affair.
"You won't hear me speak out about Rozlyn any more," he told E! Online. "All I wanted was for everybody to see what you saw in the special, and I think everybody should and will be moving on now."
Article continues below advertisement
Chris kept his cool during an angry exchange with Rozlyn, who repeatedly denied getting close to a show producer.
"I feel really good about it all," Chris told me today, "because I wanted the Women Tell All to air as is, nothing cut, you saw everything."
OK! NEWS: BACHELOR GIRLS SPILL ABOUT ROZLYN'S OFF-AIR FLING
"I wanted the audience to hear the details — what the women saw, how Rozlyn and the producer made it so obvious and out in the open. I just wanted you to hear and see everything for yourself and then you can judge and come to your own opinions."
Chris can also count on past Bachelors for support. "One of the coolest things," Chris says, "is the response I've gotten from all the former Bachelors and Bachelorettes. Like Trista, Ryan, Andrew Firestone, Andy Baldwin, Bob Guiney, Jesse Csincsak, Deanna — all these people have just come out of the woodwork saying 'We've got your back,' from texts or Twitters, and it's kind of cool."
Chris adds: "I feel bad if this Rozlyn scandal has taken away, in any way, from our finale.
"I hope people will realize this nonsense is long behind us and they will move on to the finale, because Tenley Molzahn and Vienna Girardi and Jake deserve it.
OK! NEWS: JAKE PAVELKA: WHY I WON'T SLEEP WITH THE BACHELORETTES
"It's a really good finale; it's beautiful. It's in Saint Lucia, and it's one of the most beautiful finales we've ever had. It'll be really great to watch."